The move 'represents a material shift in our insurance strategy' says RAC Insurance boss
RAC Insurance, the insurance arm of breakdown services organisation RAC, has established its own in-house insurance intermediary in a bid to achieve its target of managing £300m of personal lines gross written premium (GWP) by 2023.
According to Marcus Latchford, head of RAC Insurance, the move "represents a material shift in our insurance strategy" following the business successfully running "a fully outsourced insurance operating model for many years".
He explained: "By setting up our own broker and taking direct control of key parts of the value chain, we now have far greater ability to differentiate our propositions and pricing to unlock the significant growth potential we see for RAC in these markets."
So far, the new entity has launched a telematics product, effective from 30 March. Van and home insurance products are planned to follow in quarter two of this year.
In setting up its new broker, RAC has appointed CDL as its technology provider. Meanwhile, Europa Group will provide policy administration services and an RAC-branded contact centre.
Pricing innovation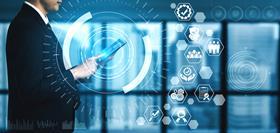 RAC Insurance has ambitions to exceed £300m GWP in just two years' time – according to Latchford, the broker will help the firm hit this goal.
He said: "Innovation in pricing and data are central to our plans for the new broker.
"By developing our own pricing models and working directly with insurer partners, we're able to utilise the RAC's wealth of unique data assets to improve risk selection and offer customers much more competitive prices.
"We will also benefit from a digital-first operating ethos with simpler, more intuitive journeys that are optimised for customers purchasing online and via the aggregator channel, as well as a new self-service centre enabling customers to better manage their policies online."
RAC's core car insurance product currently handles more than £200m GWP.
Relationship building
Speaking on working with the new broker, CDL chief executive Nigel Phillips said: "CDL's investment in game-changing platforms for data insight, product personalisation and customer engagement, combined with our track record in supporting high volume retail operations, means that our insurance ecosystem offers the perfect fit for the RAC as it targets growth.
"We're delighted to be working with such a long-standing brand that has constantly evolved to meet developing consumer expectations."
Jonathan Dixon, Europa's commercial director, added: "It's a great accolade to the skills of our people and our operational excellence that Europa has been selected to be the RAC's administrative partner.
"Being responsible for the RAC's customers is a huge endorsement of our capabilities. We are committed to making this a long and very successful relationship."
RAC Insurance currently provides a range of motor insurances, including car, multi-car, learner, classic car, motorbike and van cover, as well as other insurance products such as home, travel and business policies.
It also offers a monthly subscription 'pay by mile' policy, which launched in 2021, and black box telematics.
The business had more than 650,000 in-force policies in 2020.