RSA taking extensive underwriting and pricing actions
RSA's UK premium income fell 5% in the first quarter amid a focus on sharper underwriting and pricing to focus on more profitable business.
The fall in UK premium, compared to the first three months of last year, is part of RSA's bid to flush out poor performing business after a difficult 2018.
Last year UK large weather losses, unprofitable MGAs and claims hits in marine led to a 'disappointing' UK performance.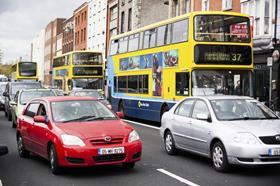 Subscribers read more
However, the results today showed signs of recovery, with the share price up 2%.
Scandinavia premiums were up 3%, driven by rate and volume in personal lines. In Canada, premiums were up 8% due to personal lines growth.
Chief executive Stephen Hester said: "RSA's Q1 results are in-line with our demanding plans for the period. While still early in the year, extensive underwriting actions are also on track, responding to 2018's challenges. We remain focused on delivering positively for customers and shareholders in 2019."
Group net written premiums in the first quarter of £1,568m were up 3% compared to the same period last year.
Hargreaves Lansdown said: "The general insurance industry remains competitive, although RSA is making progress in re-pricing in some of its more troubled portfolios."
Earlier this month, new UK boss Scott Egan announced a UK management overhaul to improve performance.
Subscribers read more
How did your firm do in FCA complaints data? Click here to find out.