The law firm's chief executive says the service's first product will make it easier for claimants filing personal injury claims by using automation
Law firm Slater and Gordon has launched a new digital service in a bid to revolutionise the way customers access legal services - the solution's first product simplifies how customers file personal injury claims.
Named miplatform, it is designed to give customers the use of a suite of legal services in a single digital product.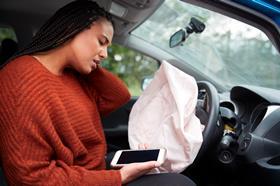 Slater and Gordon will be adding other services, such as family law and conveyancing, to miplatform in the coming months to help make it an indispensable one-stop legal resource.
Slater and Gordon's chief executive David Whitmore said: "Our miplatform will revolutionise the consumer legal industry. It's designed to use advanced technology to bridge the gap many people find between them and achieving justice.
"Often, customers fear getting legal support is too expensive, complex or inconvenient. By combining technology with our experts, we're providing a solution - putting customers in charge of their case.
"Our first product will make it easier for people to pursue an injury claim following a road accident, but the platform enables us to build and integrate more services on top of it."
This follows Slater and Gordon first announcing that it will be building its own interface last June, as the law firm believed the incoming Litigants in Person (LiP) platform was too complicated.
Changing customer needs
The first product available is called micase Road Traffic Accident (RTA) - this has been built to help customers who have suffered a minor injury in road collision to pursue a case.
It launched on 31 May 2021 to coincide with the introduction of the Motor Insurers' Bureau and Ministry of Justice's Official Injury Claim portal. This forms part of the Civil Liability Act 2018 and presents an entirely new portal for processing lower value road traffic accident personal injury claims. It also provides a mandated tariff for compensation.
However, Slater and Gordon said the OIC portal has been beset by delays, does not cover many injury scenarios and is dogged by concerns it is not user-friendly for customers.
Slater and Gordon, therefore, designed micase RTA to provide advice it believed was not available or difficult to access in the new OIC portal.
Micase RTA uses automation to guide claimants from the beginning to the end of their claim, providing legal expertise, medical assessments as well as other services.
During the development phase, micase RTA received feedback and input from more than 18,000 users.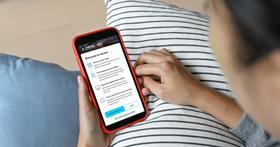 Speaking about the law firm's first product, Whitmore continued: "It will grow and evolve to meet the changing needs of our customers.
"As we add more features and services to miplatform, it will become an indispensable service for navigating all of life's big events – from buying or selling a home, getting divorced, arranging a will.
"We're sure the convenience, intuitive layout and user-friendly design, will change the way people access legal services - similarly to how Amazon changed online shopping, Netflix [changed] the entertainment industry [and] Uber how we travel."
Better outcomes
Jon Grainger, Slater and Gordon's chief information officer, led the team behind miplatform.
He said: "miplatform is the technology enabling our strategy to create an expanding suite of digital consumer legal products that will provide consumers with a secure window into the legal services they need.
"This is the next phase of automation – using micro-artificial intelligence (AI) to make small decisions quickly, leaving the big decisions to our customers and fee earners.
"Our data and applied AI strategy is critical to this and is the output from a data programme we started in 2019.
"We will also be working with regulators and professional bodies to ensure our technology is at the forefront of wider development in the UK legal sector."
Matt Jarvis, Slater and Gordon's managing director of personal injury, added: "The process of making an injury claim following a minor road accident used to be complex and frustrating for customers – involving lots of different organisations, from insurers, lawyers, medics, car rental companies.
"While the government's whiplash reforms will change the process and introduces a new portal, it won't result in better outcome for customers. Something more radical is needed.
"So, we've created an entirely new product for the market which delivers a fantastic customer journey, vastly improved efficiencies and reduced costs.
"The secret to achieving this was designing a bespoke platform which integrates seamlessly with partners and insurers – enabling the sharing of critical information securely and efficiently.
"This results in an intuitive and fulfilling customer experience and delivers a market-leading and unique product."