'There is a wealth of insurance knowledge around Stoke-on-Trent and beyond which makes it a great location for a new office', says managing director
SME broker 1st UK Broking – part of iRevolution Group – has committed to expanding its presence to Stoke-on-Trent with a new office opening in January 2024.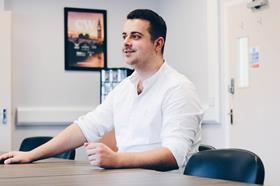 1st UK Broking is based in Sunderland and specialises in fleet and commercial insurance solutions.
The move will see the broker expand its commercial insurance product lines offering with the addition of cover for roofers, scaffolders and other trades.
In a statement released yesterday (2 November 2023), 1st UK Broking managing director Stuart Crosby said that there was "a wealth of insurance knowledge around Stoke-on-Trent and beyond, which makes it a great location for a new office".
"We are hoping to see applicants from the North West, Midlands and even North Wales who are willing to make the commute to Stoke-on-Trent once a week to further their career," he added.
iRevolution Group told Insurance Times that the target to open the office in January was subject to finding the right staff for that date.
'Next chapter'
To attract further talent, the broker has stated it will offer a four-day working week, as well as the option of hybrid working, with the intention of recruitment covering a wider area.
"We appreciate that life balance and mental health is very important and are offering all staff the opportunity to work four days a week rather than five whilst ensuring we don't compromise on customer service levels," said Crosby.
"This has gone down well with our staff in Sunderland and we are happy to be able to offer the same here."
Meanwhile, iRevolution Group chief executive Mark Rigby said: "We are really happy with the growth that we have seen at 1st UK Broking and are ready to move onto the next chapter with a new office, new staff and new products."
As part of the announcement, 1st UK Broking stated it would offer its new products via a traditional call centre model, as well as a custom-built digital proposition that the team are planning on launching next year.
"We hope to develop our own digital proposition over the course of the year to help customers gain access to products that can really help them," said Rigby.

Isobel, a reporter at Insurance Times for over 2.5 years, covers environmental, sustainability and governance (ESG) content.

She was selected for the Women in Journalism Senior Mentoring Scheme in 2019 and, in 2022, went on to win the Highly Commended Award in the Most Promising Newcomer category at the British Insurance Brokers' Association (BIBA) Journalist and Media Awards.

At BIBA's 2023 awards, she was shortlisted for the Best Investigative Journalism category.
View full Profile