The clubs allege that they have lost millions of pounds as fans have been kept off football grounds since June last year
A number of Football League clubs have accused former insurance broker Bluefin Sport for allegedly leaving them without cover during the Covid-19 pandemic.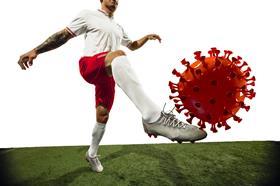 According to the Evening Standard, 10 clubs across the England Football League (EFL), including Millwall and Queens Park Rangers (QPR), have claimed that they have been left without insurance by Bluefin.
It is alleged that the broker offered better-worded business interruption (BI) policies to most clients in the Premier League and EFL, but did not do this for some clubs, causing them to lose millions of pounds as fans were locked out of clubs' grounds due to the UK's national lockdowns.
A spokesperson for Bluefin Sport, which is a specialist division of Marsh said: "Bluefin Sport will vigorously defend against any such legal proceedings."
The exact number of BI claims that have not been paid out to English professional football clubs are unknown.
Law firm Portner is leading the clubs' case.
This follows the introduction of Project Restart, an initiative to ensure that the Premier League resumed safely post-lockdown in June last year.
Insurance Times has contacted Portner for comment.