Exactly 31% of respondents admitted to sharing workplace passwords
Complacent attitudes towards cybersecurity among employees are putting UK businesses at risk according to SME insurer Superscript's latest study, published today (5 May 2022).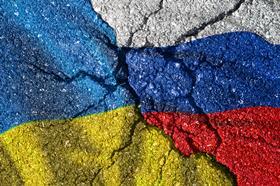 Findings from the survey, which sought feedback from 1,500 UK employees in March 2022, showed that 40% of respondents felt that upholding cybersecurity best practice was not their responsibility.
Furthermore, over a third (34%) claimed to be unaware of what preventative measures their company had implemented to prevent such an attack.
Exactly 53%, however, claimed they relied on their employer's security systems to keep them safe, while 45% stated they felt unconcerned about a cyber-attack as they expect employers to have insurance in place to cover any related losses.
When asked which to rate the severity of cyber risks, 67% of survey respondents identified network security and privacy liability as the risk they were most aware of. An equal proportion identified social engineering, email fraud and phone hacking (67%).
As cyber-attacks become more prevalent as businesses adopt digitalisation and hybrid-working, Superscript co-founder and chief executive Cameron Shearer said "it is important that businesses approach protection with a full 360° view".
Cooperation
He continued: "As a first step, businesses should be educating employees about the collective responsibility to cybersecurity and instil good habits – this is just as important as ensuring they have protective systems in place in case they are attacked and insurance in place in case of a successful attack."
CyberSmart co-founder and chief executive Jamie Akhtar echoed Shearer's sentiments, adding that "the next step requires us to make the transition from knowing 'what to do' to 'how to do [cybersecurity]' and getting those best practices embedded into company culture".
Promisingly, 53% of those surveyed felt confident they knew what steps to take in the event of a cyber-attack while working remotely.
Despite firms adopting more advanced security measures, such as biometric software, 21% of respondents believed passwords were the most secure method of protection, while 40% viewed multi-factor authentication (MFA) as an inconvenience.
The survey further revealed bad password habits – 31% have shared their workplace passwords with colleagues and people outside of work, with 12% admitting to not changing their password when notified it had been compromised.