Tasker aims to continue its growth and has a key focus on acquiring broker businesses and new talent
Tasker Insurance Brokers has bought Numark Insurance Services, a specialty broking business and division of BGP.
The acquisition extends Tasker's footprint in the west of the UK; it already has hubs in the south, north west, east, midlands and the south east, as well as its head office in London.
Tasker's managing director Robin Thomson said: "Tasker Insurance continues to develop it's clear vision and build our specialist broking capabilities in the areas of technology, life sciences, professional indemnity, financial lines and medical malpractice, in addition to extending our regional retail broking footprint.
"We will continue with our strategy to both grow organically and by acquisition."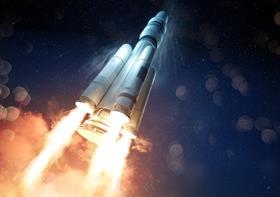 Tasker plans to grow and develop its specialty risk division using this acquisition, with a key focus on acquiring broker businesses and attracting new talent.
Meanwhile, the pharmacy affinity relationship with Numark further strengthens Tasker's retail proposition in the speciality affinity field.
Clear vision
Following the acquisition, Numark's team will remain in Gloucester.
Numark is led by commercial director Ian Smith - the deal will see him join Tasker's specialist retail broking division within the broader retail business.
Smith said he was "personally very excited" to be joining Tasker.
"It is a fast-moving business with a clear vision and a real focus on its clients and people. I know that both the team and I will thrive in this environment and be able to successfully grow and develop individually and professionally," said Smith.
Real asset
Robert Organ, Tasker's chief executive, added: "Smith is undoubtedly a recognised specialist within the pharmacy sector and I am delighted that he agreed to join us to drive this important proposition forward.
"Having chatted with the team at Phoenix and Numark, he is clearly very well respected, both by them and within the marketplace. He and his team will be a real asset to our business and I was delighted to welcome them onboard."
The Tasker Insurance Group is an insurance intermediary with specialist retail broker, Tasker, a wholesale Lloyd's broker, Tasker & Partners, as well as MGA Gresham Underwriting.