With the Litigation in Person (LiP) portal confirming its next stage of testing in January, it will cover the full user journey, the MIB hopes it will empower claimants and so far the feedback has been positive but what do the insurance industry think? Insurance Times find out
Anna Fleming, chief operating officer, Motor Insurers' Bureau
Over the past year, the MIB, on behalf of the Ministry of Justice, has been hard at work to build a new public service to help people make personal injury claims if they are injured in a road traffic accident. The new service has been designed to facilitate a simple, secure, supportive and guided process for injured victims to get appropriate compensation for their claim, without the need for legal support.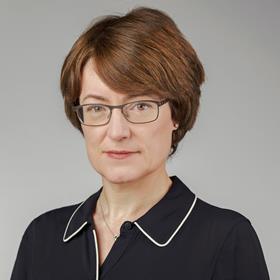 From the very beginning, the goal has been to develop a service that empowers personal injury claimants to file a claim themselves. Working closely with independent research and accessibility consultants and branding and web development partners, at every stage we have challenged ourselves to think from a claimant's perspective. Legal representatives can also use this service to manage claims, should a claimant choose to engage them.
Stakeholder input and testing with public and professional users have informed the user experience and service design – with a customer contact centre available to further support those who need it.
Our listening and learning process is ongoing and won't stop at launch – we will welcome feedback to further refine the service, so its full potential to empower claimants can be realised.
Gary Woodhall, divisional director at QuestGates
To a large extent the LiP portal will empower personal injury claimants however there are potential issues, such as how insurers could be stopped from simply denying liability on claims and forcing unrepresented claimants to pay cost up-front. It's unclear as to what safeguards would be in place from day one although monitoring of insurer behaviour has been promised.
However, such a tactic employed against the genuine yet unacquainted claimant, without legal advice, could dissuade some from persevering. This would undoubtedly be perceived by the general public as disingenuous and could create a lack of faith in the system.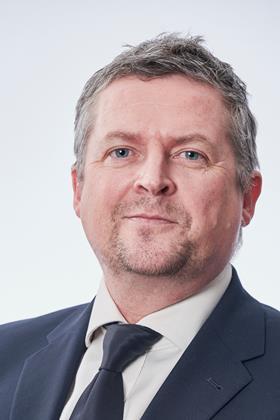 Furthermore, matters that transpire to be anything other than straightforward admissions –for example not naming the defendant's full name, forgetting to include a loss or problems with the medical report – could create portal issues, although further testing is due this month. However, all will wish for a fully operational and flawless system (as best it can be) to avoid hindering the process.
Ultimately, the new process only serves to empower claimants if they are guided accordingly, if the portal has not been implemented prematurely, and if insurers ensure the user experience is one in which those genuinely seeking compensation are treated suitably, without any advantage sought and whilst protecting the industry against operatives.
Nigel Teasdale, insurance partner and head of motor and fraud at DWF
The new process was originally planned to complete in October 2019 to allow 6 months of public testing prior to implementation. However, whilst the Portal has been built, the framework of Rules remains outstanding
We are told by the Motor Insurers' Bureau that testing during November was "very positive", but only after further testing in January will we have some actual feedback on lessons learned.
At present there has been no communication to the general public that this new system exists, let alone how to access and use it. Contrast that with adverts in the media from claims management companies to assist with your claim – for a share of the damages and revenue from medical reports/treatment! There is still money to be made out of non-fault claimants.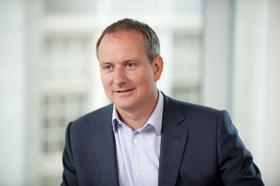 I'm sure that the Portal itself will be user-friendly and the provision of a contact centre will assist, and legal expense insurance will also mean that a large proportion of people will have support to bring their claim. I expect the take up to increase over time as public awareness of the process increases, but experience of PPI suggests a significant proportion of claimants will let someone else do it for them for a cut of the damages.
Martin Milliner, claims director at LV=
Although the LiP portal will launch at some point this year, it's important to remember that it will start life as a minimum viable product (MVP). Will an MVP empower personal injury claimants? Probably not.
Consumers want to use digital solutions but they're only happy doing this when the systems are intuitive, require minimal time and effort. The version of the portal that will launch this year doesn't quite tick these boxes and for many people it will be an unfamiliar process with a great deal of complexity. Most people aren't claims experts, which is why many turn to Solicitors, CMCs and Credit Hire Organisations to help them make a claim today. Even though the portal is designed to enable them to manage the claim themselves, I suspect many will still turn to these businesses for help. You just have to look at how PPI claims were managed to understand this. The claims process was incredibly straightforward but many consumers still chose the path of least resistance i.e. CMCs.
Don't get me wrong, it's great that the portal is being launched. However, much more work needs to be done if we truly want to empower claimants. If it could be more intuitive and easy to use then I think more people would use it. Until then, sadly I think we'll only see a minimal number of people using the portal with the most likely users being "Assisted" by CMCs in the portal. So perhaps the bigger question is what needs to be done to turn ALiPs to LiPs?
Donna Scully, director, Carpenters Group
In a crowded field, one of the biggest fallacies of the reforms is that PI claimants are somehow being handed personal power. It is up there with the falsehood that tackling fraud is at the heart of the reforms.
Claimants will not be empowered or emancipated or freed when they are superficially given authority to choose their own path to justice.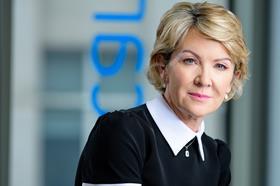 Instead where they are unable to secure independent, professional legal representation, most motor accident claimants will be channelled into the false choice of stumbling through a complex process in pursuit of their own claim or, more likely, directing an unrestrained claims farmer of varying morality to act on their behalf.
They will struggle through a system that looks to favour the defendant for a compensatory claim that will have been dramatically reduced to only a small fraction of what the judicial system currently says they are due.
Given the current state of unreadiness of the new process, those with claims which make the smallest deviation from the simplest claims path, will fall into a confusing legal-insurance world where they face further risks of being denied justice or being taken advantage of.
Peter Allchorne, partner and head of Innovations Lab at DAC Beachcroft:
Backed by a user-friendly portal, the simplified damages regime set out in the Civil Liability Act 2018, together with the limited costs environment created by an increase in the small claims track limit, will encourage considerably more claimants to act in person in low value personal injury claims. Some claimants will still seek services from or be farmed to solicitors and claims management companies, although the level of damages available may deter many from giving up a proportion to such firms.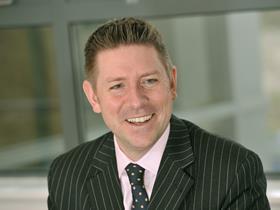 The rise of so-called professional McKenzie Friends may also be seen as providing services of limited quality, although the Claims Management Regulator is expected to crack down on such activity, which falls within its regulatory authority.
Tony Newman, head of motor claims, Allianz Insurance
If a road user has suffered damage as a result of someone else's negligence, they have a right to compensation. It's their loss, their claim, and their compensation. So why hand over 25% or more of that to a lawyer or claims management company? It might be argued that that it's a complex process that most people aren't familiar with and having an expert to guide them through the process makes it good value, or that having a representative will mean they recover more. Previous studies conducted to disprove or affirm those arguments will soon no longer be relevant. The whiplash reforms herald in a new era and simplification of a process with a new claims portal at the heart of it.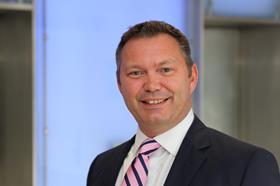 The portal will enable a person to make a claim direct to the insurer. It's in everyone's interest for genuine claims to be handled quickly and fairly within the process. MedCo, an independent medical reporting organisation, will provide a report from an accredited expert, and tariff damages will apply. A simple process enabled by an online portal, which results in 100% retention of compensation. This is a big win for the consumer.
Matthew Maxwell Scott, executive director at the Association of Consumer Support Organisations (ACSO)
While doing something yourself – be it home improvements or a complicated soufflé – is rewarding, it is a stretch to call this empowering. So, it is with the self-service claims' portal. Tech-savvy consumers with time on their hands might well find the new process easy to navigate if it is well designed. Anything which results in people being compensated more quickly for their injuries is also good news, especially if any savings are passed on through lower insurance premiums, as the government has promised.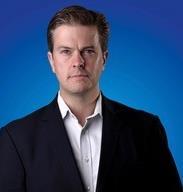 But more vulnerable consumers or those with complex cases might find the going a little harder, so it is essential they are given the support they need and that all claimants are treated equally, even if they seek professional support. Meanwhile the current plans will result in almost all children and protected parties making a minor RTA claim being excluded from both the new and the old portal and therefore facing serious barriers to justice. This cannot be an outcome anyone wants to see. So, as things stand, the portal feels like a work in progress, not a source of empowerment.
Marcus Taylor, claims director, Minster Law
"It will if it is built properly, thoroughly tested with claimants and is user-friendly, as opposed to defendant-friendly. It makes sense, in the tech-rich 2020s, to use technology to manage PI claims, especially if that technology improves on the current system and makes claiming hassle free so that customers can get on with their lives.
However, it needs to work for everyone. Minster Law researched public attitudes towards claims technology and found that 50% preferred online processing compared with 45% wanting the human touch, so the MoJ's [Ministry of Justice] shift towards customer self-service needs to be balanced with human interaction where customers want it.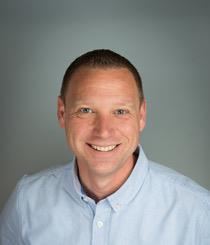 As the MoJ has discovered, personal injury claims are far more complex than, say, applying for a loan online, or changing your energy supplier. If those complexities are ignored, or pushed under the carpet, there is a high risk that customers making a claim will feel disenfranchised from access to justice and give up using the system altogether, the very opposite to what the government intended.