Almost half of these brokers are also unhappy with insurers' claims services
Just 34% of schemes brokers are satisfied with the support they receive on compliance matters from insurers, according to new research from specialist insurer Ecclesiastical Insurance.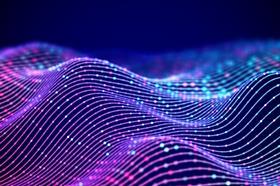 Released yesterday (9 June 2022), the research also revealed that just over half (57%) of brokers were satisfied with their insurer's claims service.
Despite this, only 15% of brokers were considering moving their scheme to a new insurer.
Ecclesiastical's corporate director Tony Fletcher said: "The goal of the schemes relationship between brokers and insurers is always the customer. Ultimately, ensuring that they have the right product and cover in place has to be the priority.
"Ensuring the best possible customer outcomes is what should underpin the decision making process when choosing an insurer partner to work with."
Ecclesiastical's research was carried out in March 2022.
Growth area
The specialist insurer's research also revealed that nearly half of brokers (45%) saw schemes as an area with growth potential.
It also revealed that the main factors brokers looked for when deciding who to place schemes with were range of cover (80%), price (79%), ease of access to decision makers (76%), risk appetite (75%) and claims promise (75%).
Fletcher added: "It's clear that there is some discontent among brokers about the service they're receiving from insurer partners, but these findings show that the majority of brokers are tolerating poor outcomes from their relationships.
"Brokers need to look beyond the easy option and find an insurer that understands the challenges they are facing."