The firm recently partnered with TomTom to boost its telematics offering
Usage Based Insurance (UBI), also known as pay-as-you-drive, could become a mainstream solution for commercial insurance by 2021, and connected cars could become the norm.
This was the prediction that Simon Marsh, VisionTrack's managing director and founder made after seeing "record levels" of connection of its technology.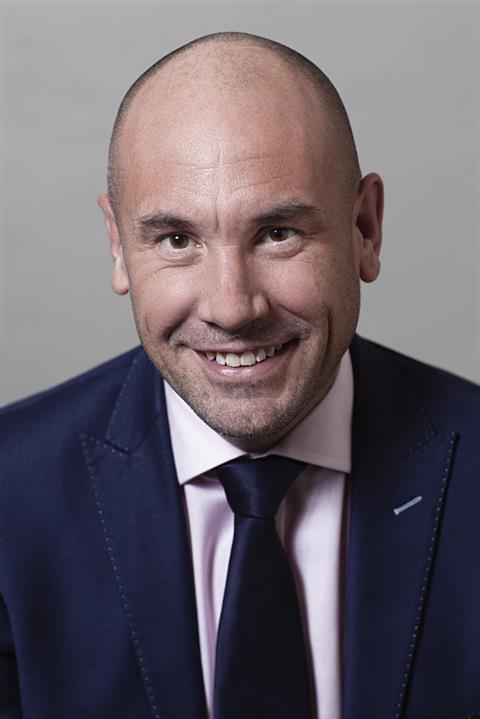 The firm also announced that it has teamed up with Autonet to launch a new UBI private car product for young and new drivers using its telematics solution. It will introduce a new dashcam product.
In August alone, the firm saw over 6,000 vehicles adopting its cameras and telematics for commercial applications.
Marsh explained: "It's just the way that this is going, in terms of all the things that are happening with insurance. They have to protect their loss ratios and this technology has been proven to do that. We are seeing more and more insurers now doing this because the technology has dropped to a level of affordability.
"So UBI in commercial is a natural 'next step' in this evolution."
Cost of video telematics
Marsh said the reason for this surge in telematics is due to the cost of it being reduced considerably coupled with the option of being able to send both data and video.
A report by US research firm, Aite Group found that telematics installed for commercial insurance is projected to increase from 2.5 million last year to 120 million by 2021.
The firm works with insurers enabling them to price individual driver and fleet policies more accurately.
One client found an 18% reduction in claims costs and a 24% decrease in incidents since introducing this product on like-for-like customers.
It combines behavioural metrics, driver risk scoring, contextual data and video systems enabling insurers to build the "next generation" of insurance for fleets.
He explained that reinsurance rates are going up and there's a lot of pressure for insurers to make money. But they are now more comfortable with it as they now know it works.
At the beginning of the month the firm introduced a final notification of loss (FNOL) and monitored behaviour service called VT24/7.
It is designed to relieve administration from insurers and fleet managers and is monitored by VisionTrack's staff.
Netflix on wheels
VisionTrack's IoT platform 'Autonomise' provides cloud-based telematics using Microsoft Azure technology.
It aims to enable insurers to price risk through vehicle monitoring in real-time using video while encouraging safer driver behaviour and therefore reducing claims.
It is a white label solution for insurers, fleets and brokers providing collision warnings, driver feedback and scoring, as well as first notice of loss (FNOL) using video within minutes of the incident occurring.
He said that the platform is essentially "Netflix on wheels."
Previously it has been argued that commercial motor insurance rises are not curable, but the firm believes otherwise as it aims to price risk as it happens.
Fleet beginnings
Marsh has a background in fleets, founding VisionTrack in 2016, as a result of one of his vehicles being involved in a collision. Despite there being witnesses it took a year to obtain a report which had a significant impact on the business.
But he also wanted to improve driver behaviour, so he started using the cameras in a proactive way to assess drivers' skills while providing retraining if needed. And he saw huge benefits.
After applying this to his fleets, he saw a massive reduction in incidents.
Marsh argued that insurers are leaning more towards video telematics now due its ability to provide deeper insight into driver behaviour and reduce their loss ratio.
Giving the example of harsh braking, he said its products can offer the full picture allowing the insurer to see the reason behind this driver reaction.
It can now monitor tailgating, drivers falling asleep at the wheel and mobile phone use using ADAS cameras as a preventative measure.
And it recently partnered with traffic, mapping and navigation provider, TomTom, to power its video telematics offering and seamless integration into WEBFLEET, a new plugin that allows third party businesses to operate in conjunction with mutual customers.
VisionTrack's platform can communicate with TomTom's allowing it to access visual information, pairing it with telematics. It enables fleet managers to see live footage of wherever their fleets are across the country.
He added: "With claims you can see what happens straight away. The camera doesn't change its story, it is what it is."
The company hopes to significantly reduce the time it takes to report claims.
VisionTrack is a provider of cloud-based video telematics. Last year it debuted telematics cameras for personal lines insurance.
Subscribers read more
Commercial motor stiff rate rises but still no cure