The FCA test case ruled in favour of the majority of policyholders, however some businesses are still allegedly struggling to get payouts
Corbin and King, the owner of upmarket restaurants such as The Wolseley and The Delaunay, plans to seek a declaratory judgment in a bid to secure a payout from its insurer, reported the Financial Times.
Many UK restaurants, as well as other businesses, were ordered by the government to close as part of the ongoing Covid-19 pandemic lockdowns last year and this year, to mitigate the spread of coronavirus.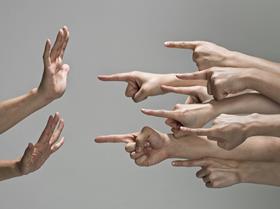 This led to a Supreme Court judgment in January, which supported many policyholders in their bid to make Covid-19-related business interruption claims after the Financial Conduct Authority brought a test case on their behalf.
On The Wolseley's website it states: "The Wolseley will reopen on 17 May and reservations are open."
Jeremy King, chief executive at Corbin and King, told Insurance Times that the impact of the claim not being paid would mean "we are paying off the cost of covid for years to come and stifle our development and expansion".
He explained that all eight of its restaurants are effected including Colbert, Fischer's, Zedel Brasserie, Bellanger, Maison Soutine as well as The Dalauney, The Delaunay Counter; The Wolseley, Café Wolseley and The Wolseley Retail Collection.
Meanwhile, he told the Financial Times that the implications of the Supreme Court decision "made it clear that we did have a very, very viable claim". However, he declined to name the size of the claim it has made with insurer AXA.
Policy wording
A spokesperson at the insurer told Insurance Times: "The FCA test case considered these wordings in great detail and decided that those in line with the AXA wordings did not provide any cover.
"The decision was sufficiently clear for the FCA to decide not to appeal against the decision on these wordings, although they did appeal a number of other points relevant to different policies.
"Whilst we understand the challenging situation many businesses have faced, we feel it is wrong to try to suggest a different outcome from an appeal judgment that very specifically didn't include these policies.
"AXA will continue to work with our customers and pay claims on policies where there is valid cover, as we have been from the start of the pandemic.
"To date we have already paid claims totalling above £65m, demonstrating that where cover is in place claims have been, and will continue to be, settled by AXA."
King added: "We haven't had a satisfactory explanation from AXA – they seem to be hiding behind lower court rulings on wordings but the Supreme Court more recent pronouncements seems unequivocal in showing we have a claim."
It also been reported that Black and White Hospitality – the group behind chef Marco Pierre White's restaurants - is making a similar application to Corbin and King.
Meanwhile, Inception Group, the operator of Bunga Bunga and Mr Fogg's, said it will seek a court ruling that its insurance policy be triggered.