If the court rules in favour of Stonegate, 'it is likely to provide a further moment of reflection for insurers', Reed Smith partner says
The Covid-19 business interruption insurance (BII) case Stonegate v Amlin case has begun in the High Court today (13 June 2022).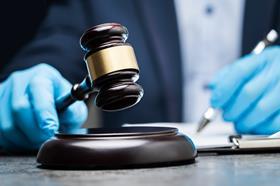 The case in question involves the Stonegate Pub Company's £846m claim against insurers MS Amlin, Zurich and Liberty Mutual, which it brought to court after being forced to temporarily close 760 of its businesses due to government-enforced Covid-19 lockdown measures.
However, the three insurers allege that £14.5m has already been paid and that liability was capped at £17.5m.
Peter Hardy, partner at law firm Reed Smith, told Insurance Times that the Stonegate v MS Amlin case was "the most significant BI case since Corbin and King's victory over Axa back in February".
Stonegate owns and operates more than 4,500 public houses, bars and restaurants as well as other hospitality businesses in the UK, including Slug and Lettuce and Be at One.
The hospitality firm was hit by lockdown measures imposed to mitigate the spread of the Covid-19 virus.
The three insurers provided coverage to 760 of Stonegate's establishments under a policy that was issued using Marsh Resilience wording. This wording formed one of the representative sample wordings in the FCA BI test case – which ruled in favour of policyholders – according to representing law firm Fenchurch Law.
Hardy continued: "While the outcome for Corbin and King gave genuine cause for optimism for policyholders in Covid-19 related business interruption cases, a subsequent tsunami of court wins for policyholders in cases such as Stonegate's should not be a foregone conclusion.
"The judge will be approaching this case on its own merits and in light of the wording of the specific policy, in this case the widely used Marsh Resilience wording.
Welcome relief
The FCA BI test case confirmed that the resilience wording could respond to BI losses as a result of the Covid-19 measures under three insuring clauses.
Hardy explained: "Stonegate will provide guidance on a number of important issues relating to the quantification of a covered loss, including aggregation under policy sub-limits of losses across multiple locations and the treatment of government support furlough payments, which insurers say – but the policyholder denies – should be applied for the benefit of insurers."
Hardy noted that should the court ultimately find in Stonegate's favour, "it is likely to provide a further moment of reflection for insurers".
This is because Corbin and King's victory last year "was never going to be a silver bullet for policyholders," Hardy said.
While many applicants are still waiting for their Covid-19 BI claims to be accepted and settled, "another victory in their favour would appear to show a clear trend resulting from the court cases which look to be extending, rather than restricting, the scope of available coverage", he added.
Hardy said: "Whatever the verdict, policyholders and insurers should be thinking carefully about the need and reasons for pursuing cases all the way to court. Whilst there are further significant Covid BI cases listed for trial in July, we are already benefitting from a number of decisions which provide valuable guidance.
"Whilst there remains a strong amount of public support for the hospitality sector, given the havoc wreaked across it during various lockdowns, it would no doubt come as a welcome relief to the industry to spend less time in courtrooms and less money fighting test cases."
Insurance Times MS Amlin and Zurich, both declined. Fenchurch Law and Liberty Mutual have also been contacted for comment.