The case will be heard in the High Court on 24 January 2022
The owner of London-based restaurant The Wolseley, Corbin and King, has brought a lawsuit against insurance group Axa over a dispute regarding a business interruption (BI) claim for Covid-related losses, as reported by the Financial Times.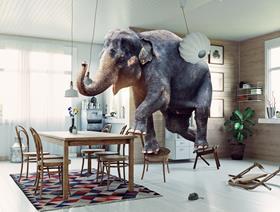 The case is reportedly going to be heard in the High Court on 24 January 2022 and will examine the scope of denial of access clause wording within Axa's BI policy - the court will determine whether this should have paid out on BI cover due the Covid-19 pandemic's lockdowns.
Corbin and King, which also owns The Delaunay restaurant in Covent Garden, is suing Axa's UK arm after it refused to pay out on the BI claim made by the hospitality group.
An Axa spokesperson told Insurance Times: "Axa continues to work with our customers and pay claims on policies where there is valid cover, as we have been from the start of the pandemic. To date, we have already paid claims totalling over £86.4m."
Significant general application
The dispute between Corbin and King and Axa originally began in April 2021. At the time, a spokesperson at the insurer told Insurance Times: "The FCA test case considered these wordings in great detail and decided that those in line with the Axa wordings did not provide any cover.
"The decision was sufficiently clear for the FCA to decide not to appeal against the decision on these wordings, although [it] did appeal a number of other points relevant to different policies."
Axa noted that the FCA's BI test case found that similarly worded clauses to its own were proved to only provide BI cover against the consequences of localised incidents.
In August 2021, Axa revealed it had paid £75m Covid-related BI claims.
Roger Franklin, head of insurance litigation at law firm Edwin Coe, which is representing Corbin and King, said: "This case is important because there are so many similar clauses in policies held by businesses across the country and it's likely to be of significant general application."
Insurance Times has contacted Corbin and King for comment.
Covid-related business interruption claims – addressing the 'elephant in the room'