Enrico Bertagna's appointment signals Zurich's new focus on MGAs
Zurich has announced it will strengthen its focus on MGAs with an appointment to a newly created role.
Enrico Bertagna has been appointed to the new role of head of managing general agents network for commercial insurance.
He has over 30 years' experience in the insurance industry, most recently as senior vice president, business development at Allied World Assurance Europe.
Prior to that he was head of Lloyd's Southern, Eastern Europe and Africa business.
The appointment is part of Zurich's plan to focus on MGAs.
A statement from Zurich said: "The MGA market represents a significant business opportunity for Zurich to access different portfolios and expertise with unique local market knowledge.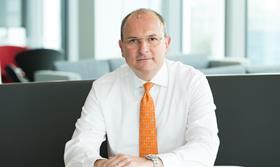 "Strong oversight to ensure consistent application of underwriting and risk appetite will enable Zurich to bring its portfolio of leading products and services to a new customer base and distribution partners.
"As many MGAs are looking for partners that are able to demonstrate stability and strength along with relevant products and services for their customers, Zurich is well placed to deliver and support these customers with global expertise coupled with local knowledge."
Bertagna will report to Sierra Signorelli, chief underwriting officer for commercial insurance, and will work closely with local underwriting teams.
James Shea, chief executive of commercial insurance, said: "This decision supports our ambition to focus on this important segment and Enrico is precisely the type of business leader we need to set up and lead this dedicated unit.
"He understands what it takes to profitably grow this important insurance business."
Subscribers read more
Broker-owned MGAs - a conflict of interest?