Chancellor says reforms will save £1bn from motor insurance costs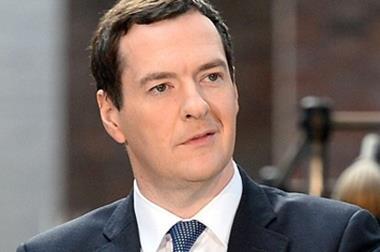 Chancellor of the Exchequer George Osborne said the goverment will end the right to cash compensation for minor whiplash claims.
In his Autumn Statement, he said the reform to the 'compensation culture' will save £1bn in the cost of minor motor injury claims.
The government expects these savings to be passed on to customers with an average saving of £40-£50 a year.
Osborne said: "We are going to bring forward the reforms to the compensation culture around minor motor accident injury claims. This will remove £1bn from the cost of providing motor insurance."
The government's plans include removing the right to general damages for minor soft tissue injuries and removing legal costs by transferring personal injury claims of up to £5,000 to the small claims court.
The Treasury said the government "is determined to crack down on the fraud and claims culture in motor insurance".
It said whiplash claims cost the country £2bn a year, an average of £90 per motor insurance policy, which it said is "out of all proportion to any genuine injury suffered".
The government will begin consultation on the plan in the new year.
"This will end the cycle in which responsible motorists pay higher premiums to cover false claims by others," the Treasury said.
"Direct Line Group welcomes the chancellor's announcement on whiplash in his Autumn Statement which is designed to reduce the cost of motor small bodily injury claims," said Direct Line Group claims managing director Steve Maddock.
"Direct Line Group have been calling for further reform for some time and think this could help to reduce claims costs and therefore overall benefit our customers. We believe previous reforms in this policy area contributed to a market wide reduction in premiums," Maddock said, adding that, "However, more detail is needed on the full package and we will work with the Government on finalising and implementing these reforms."