The Insurance Times 2020 eTrading star ratings will be available from the 2 April, Dave Martin head of retail management at Zurich Insurance says the firms underwriting expertise is the 'heart of Zurich' as he discusses the service factors being investigated in the Insurance Times star ratings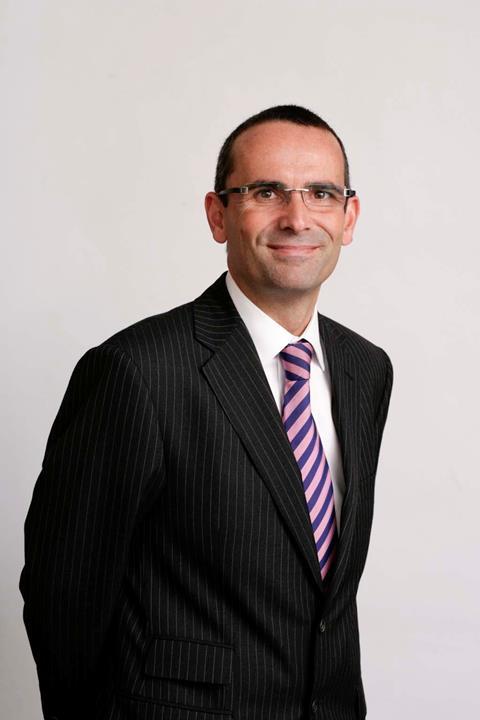 The Insurance Times 2020 eTrading star ratings will be available from the 2nd of April.
Here, we speak to head of retail management Dave Martin, from Zurich Insurance, on the topical service factors being investigated in the Insurance Times star ratings.
How do you ensure Zurich is providing the best quality of cover to brokers and their customers?

Quality of cover is extremely important and has to be balanced carefully with the price, to offer great value to customers. We regularly review our products to ensure that we offer the right cover and we aim to achieve at least top quartile quality across our range of products.
We have recently reviewed and enhanced all eight of our SME products and a great example of enhancing our products to support brokers and customers is our new digital Commercial Combined product. It combines seven products into a single policy, with 20 flexible covers, including cyber, legal expenses and contractors' All Risks.
Our customers can also benefit from our new material damage cover, which includes many additional extensions as standard, including exhibition cover and brand protection, and our public and products liability cover has been enhanced to include £50,000 for product recall cover.
How do Zurich ensure they provide good relationship management such as access to decision makers to brokers?
We understand brokers have differences in their trading style and, to support this, every Zurich broker has a dedicated point of contact to help develop their overall account.
Our underwriting expertise remains at the heart of Zurich and we are proud to hold a strong regional presence, along with key specialist hubs. All of Zurich's regional market facing teams are empowered to make the right trading decisions assisting our broking community and giving them direct access to Zurich key decision makers.
What steps have Zurich taken over the year to keep improving the claims experience for brokers and their customers?
Beside Zurich's outstanding claims paid record, with 99% of claims paid in the last year, we've made a huge investment into new technology and systems to make the claims journey as smooth as possible. This includes the launch of our chabot Zara, enabling customers to report claims 24 hours a day with most enquiries responded to within a matter of hours.
We've also introduced image and video submission to help support customers report their losses.
This investment in innovation and the steadfast professionalism of our all our claims teams has been acknowledged with numerous industry awards, while Zurich has been recognised as one of the best brands in the UK, ranking 12th in the latest UK Customer Satisfaction Index published by the Institute of Customer Service.
To add to that, we have simplified our claims operational footprint and created centres of excellence in three core hubs - Glasgow, London & Birmingham - which are supported by smaller regional specialist sites where appropriate.
Apart from chatbot technology, we have also introduced eFNOL Portals. Portals give 24/7 access for claims reporting, with instant acknowledgement, contact details and reference number. Should they wish to do so, brokers can include the portal as part of their proposition for free and pop it co-branded on their website. This means customers report directly but brokers and insurer both get notified.
Importantly, we have simplified and increased our "one and done" property claims and developed one page guides to help customers understand what to expect from the.
We are also piloting new ways of updating brokers – including a broker response team (currently on a limited pilot basis), where queries are answered within 24hrs, and we've moved all voice communication for customers and brokers onshore.
What steps have Zurich taken over the last 12 months to ensure brokers receive the best underwriting expertise, flexibility and transparency?
During 2019, Zurich has introduced IHP into our personal lines products which enables our fraud and validation checks at point of quote rather than post sale. So now, at quote, if any information is missing, this is immediately communicated to brokers and resolved quickly. Similarly, if we need to decline a risk based on outcome of fraud and validation checks, we do it immediately, rather than post-sale – a process which already received positive feedback from brokers.
Looking across into SME, we have focused on how we improve decision-making and first point resolution, with many of our underwriters rapidly gaining increased authority levels. Within our new Zurich Online proposition, we now have enhanced products with market-leading covers on a non-average basis, plus 'assumptions page' and 'quick decision' functionality for brokers to check acceptance criteria prior to filling in all risk information.
We've also re-launched our Underwriting University which provide underwriters with opportunities to further improve their expertise and to be the best in the business. And it's all accessible on whichever device they choose - whenever and wherever.
How do Zurich ensure brokers and their customers are provided accurate, transparent and easy to read policy documentation?
We continually review our documentation and look for ways to improve our customer communications, to make them as clear and engaging as possible. We have well-established design principles for our products, based on customer needs and behavioural insights, to ensure we that we provide clear information and design documentation in a manner which delivers positive customer outcomes.
We undertake regular product lifecycle reviews across our product suite, and part of that process incorporates a review of the policy wordings and an assessment of the needs of the customers who receive that documentation. We ensure that we make it easy to find contact information within our documents, and offer different routes of contact for customers with different needs. For customers who may require it, we can make documentation available in Audio CD, Braille and Large print format. We also have the ability to respond to any other specific requests through our partnership with third party suppliers, such as SignLive.
Across a number of lines of business, we have reissued our policy documentation on an 'easy to read' basis, and produced accompanying summary information which provides clarity on exactly how the product is designed to operate in a manner suitable to consumers. Our technical teams are passionate about ensuring good customer outcomes for all. With this in mind, they constantly challenge themselves on the balance of ease of reading with legal terms that have been tested within courts and therefore provide certainty of outcome for our customers.
Our technical experts also use multiple sources of feedback from our customers to validate our confidence in how our products respond in a customer's time of need. We analyse verbatim comments from our customers in relation to documentation, claims and complaints, and we also identify and analyse any areas where a customer's understanding of the documents has led to dissatisfaction at point of claim, and where appropriate this is used to further refine the way we articulate how cover operates.
Zurich is committed to simplifying and standardising our wording suites further to support our brokers and customers. Consistency across our documents using the strength of output from our review cycles will ensure that all customers benefit from our continued learnings and understanding of how our products respond to the benefit of all.