Group controller will replace Dave Smith in April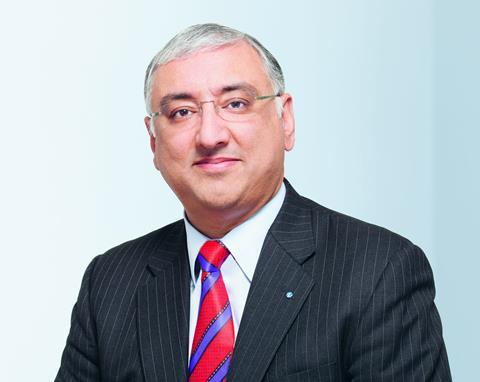 Zurich has appointed Vibhu Sharma as UK general insurance chief executive to replace Dave Smith.
Vibhu has been Zurich's group controller for two years and will take over in the UK in April.
His appointmend ends a three-month hunt for a permanent replacement for Steve Lewis, who left at the end of June to run RSA's UK and Western Europe business from January.
Smith's appointment was temporary, as he planned to retire in April. Lewis will take up the reins at RSA in January.
Indian-born Sharma, who was educated in the US and has worked there and in Switzerland during his financial services career, joined Zurich in 2008 as chief financial officer (CFO) in North America.
Before Zurich, Sharma worked for KPMG for 17 years, where he became a partner specialising in insurance and reinsurance, before becoming CFO and latterly chief operating officer of reinsurance broker John B Collins Associates.
Zurich chief executive for general insurance, Middle East and Africa Patrick Manley said: "I am confident that Vibhu will continue to build on the great work being done by Dave and the UKGI Executive Team to lead the business to a very successful future.
"It's a real reflection on the strong pool of talent we have within Zurich, and the emphasis we put on developing our people, that we have been able to appoint internally into this key role."
Sharma said: "I am very much looking forward to this new challenge – it's a wonderful opportunity to lead a business in such a dynamic and competitive market and to build on the great work already done in developing leading products and services for our customers and partners."
Zurich returned to growth in the first half of the year, boosting its gross written premium by 2% to £841m. It also boosted operating profit by 9% to £88m and improved its combined operating ratio by three points to 95%