The building industry has traditionally been slow to adopt new technology, but that is starting to change, bringing with it new kinds of risk
The construction and engineering sector has traditionally been a labour-intensive industry and has a reputation for being somewhat slow and resistant when it comes to embracing digital technologies.
However, Brexit and the labour skills gap are among factors forcing a change and more rapid take-up of innovative approaches to building, including additive technology, robotics, the Internet of Things and building information modelling (BIM).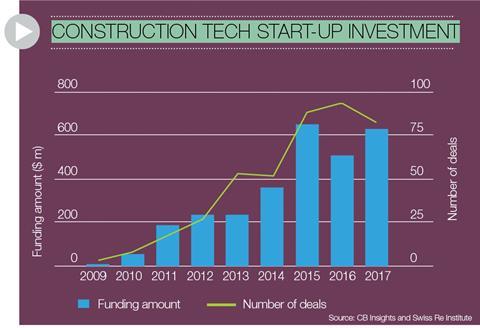 "Drones, 3D printing, robot bricklayers coming onto construction sites is technology that has been around for a while, but is still quite infrequently used," says Chris Little, director of engineering, construction and power at Allianz Insurance. "All those things can help reduce risk, improve productivity and help the construction industry to change and move forward."
New tools and technologies, along with constant improvements in risk management and codes of practice, have steadily improved the sector's risk profile. Martin Hiller, chairman of UK construction at Gallagher, says: "Premium rates on major civil engineering projects are a fraction of what they were 10 years ago due to improved loss profile and insurer competition."
"Generally, site losses have improved as a result of experience, enhanced risk management, improved health and safety and new technology."
But while the frequency of losses is on a downward trend, the risk landscape is shifting, with losses likely to be more intangible in nature and potentially higher in severity. Cyber is becoming more of a concern given the amount of data being generated and shared.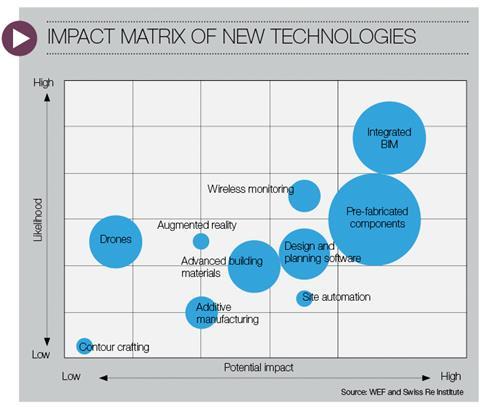 Nature of liability
The ability to design and manufacture components off-site has also changed the nature of the liability, says Colin Hamling, former commercial and insurance manager at Crossrail. "We had one of our stations totally manufactured off-site and just assembled. So the design element becomes much more important."
BIM was used during the Crossrail project, he says. "Crossrail was a great advocate of BIM and BS 1192 [which sets out a method for managing the production, distribution and quality of construction information]. This is where you have the ability to computerise a lot of records in a way that offers better accessibility and consistency. And that carries over into the operating risk, where you have a simple central database of everything that's gone into the project.
"You increasingly have cyber risk and there's a lot of work still to do on really analysing that," he adds. "A lot of projects still think physical risk should be in the forefront of their minds, but there's increasingly more intangible aspects to look at, including cyber and protecting intellectual property."
Technology enables construction of highly ambitious projects, as demonstrated by Crossrail. It took just over three years to construct, using eight giant boring machines to dig 42km (26 miles) of new tunnels beneath London.
"If you're building a new tunnel you can go deeper and wider than you previously would have done. You can construct offshore wind farms in deeper water using floating platforms," says Hiller. "So, that technology allows contractors and designers to push the boundaries but this may also push them into much riskier environments with increased exposures."