While the insurance sector is aggressively addressing imbalances around gender and ethnicity in the boardroom, its strategy on social mobility is seemingly far less advanced – despite the war for talent
The UK insurance sector's drive for diversity and inclusion (D&I) is seemingly stalling when it comes to improving social mobility, with the industry still struggling to shake off its image as a home for public school alumni.
According to the intergovernmental Organisation for Economic Co-operation and Development, social mobility "refers to change in a person's socioeconomic situation".
"Social mobility is linked to equality of opportunity - the extent to which people have the same chances to do well in life regardless of the socioeconomic background of their parents, their gender, age, sexual orientation, race, ethnicity, birthplace, or other circumstances beyond their control," it explained.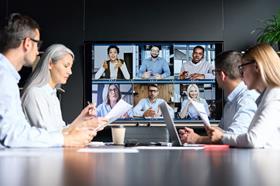 While there is a recognition that social mobility is part and parcel of a full D&I strategy, the lack of data on the varying components of social status – as well as some employees' reluctance to discuss this subject - has left companies scrambling to identify the scale of the issue.
Yvonne Braun, executive sponsor for D&I at the ABI, told Insurance Times that social mobility had to be higher up the agenda than the sector's current approach.
"Tackling the huge issue of social mobility must be a priority if we're going to create a level playing field in financial services," she explained.
"Research shows that 89% of senior level employees in the financial services industry are from a higher socioeconomic background, despite there being no evidence that indicates they will perform better at the job.
"The same research also shows that those from a lower socioeconomic background take 25% longer to progress in their careers.
"Equality isn't a zero-sum game and improving [the industry's] understanding of the inequalities experienced by protected groups and how they intersect with socioeconomic status is key to delivering change."
Attracting recruits
Caroline Wagstaff, chief executive of the London Market Group, believes the insurance sector is working hard to drive social mobility-related changes.
She said: "The London market is very alive to the need to put specialty insurance on the radar of young people from all backgrounds as a destination career.
"We need to tap into as many pools of talent as possible - firms and the London Market Group are looking to increase awareness of the industry to both school leavers and those graduating from university.
"To do that - and therefore make the market much more diverse and increase social mobility - we need to tell a better story about what we do and how we do it and then communicate that through the social media channels that young people are using.
"More firms are looking at apprenticeships and looking to grow the number of apprentices they take on. But until we cut through more effectively against other career options, we won't get the widest range of interest that we need."
Mirroring the London Market Group's stance, Mark Lomas - head of culture at Lloyd's - added that the marketplace is working hard to attract staff from all parts of the globe.
"We want to make insurance a destination for people from all backgrounds and attract the best talent in the world to our market," he explained.
"That means talking about it differently and proactively developing diverse talent through the [recruitment] pipeline."
To achieve this ambition, Lomas said that Lloyd's facilitates networking, internships and workshops, as well as provides university bursaries.
The market also has a partnership with youth group Sponsors for Educational Opportunity (SEO) London. Launched in January 2021, this initiative gives young people access to the Lloyd's market and other insurance firms in the London market.
Establishing a benchmark
Social mobility is not a new concern for the financial services sector, however.
In November 2020, HM Treasury and the Department for Business, Energy and Industrial Strategy commissioned the City of London Corporation to undertake a two-year independent taskforce, designed to boost socioeconomic diversity in UK financial and professional services.
The insurance industry had a hand in this work, with the Chartered Insurance Institute's (CII) human resources director, Caren Thomas, participating in the taskforce.
Speaking on the impact of the taskforce, Matthew Connell – the CII's director of policy and public affairs – said: "A key achievement of the taskforce has been to produce definitions around socioeconomic status connected to parental background.
"While not perfect, [these] do provide a useful empirical benchmark against which organisations can collect data to inform themselves about [the] representation within their workforce of people from less advantaged backgrounds."
Connell added that this information can also be used to "change processes around recruitment and progression to ensure talented individuals are not discriminated against because of their accent, background or lack of family connections".
Heading in the right direction?
Despite this government driven work, Clare Connor - professional development consultant at RSA - thinks there is still a lack of understanding around social mobility in the insurance sector.
In part, this is because it is still "a recent notion for people to feel comfortable speaking about their privilege and class differences".
She explained: "The understanding around social mobility is a relatively new development.
"It has taken a while to increase [industry] familiarisation with the concept and for most organisations to start collecting and analysing data to build tangible action plans.
"Social mobility has historically had less advocacy behind it [because] it is a more diffused issue than racial or gender bias, but we are all doing far more now to address this."
Connor noted that through initiatives like the Social Mobility Pledge – where organisations commit to outreach work with schools and colleges, provide structured work experience and apprenticeship opportunities and have open recruitment practices – and the Social Mobility Foundation's Social Mobility Employer Index, which is annual benchmarking tool for employers that assesses performance across eight areas of workplace social mobility, "the insurance industry is moving the dial on understanding, data collection and interventions".
She described this as "a huge step forward".
It is not just insurers seeking to address social mobility – brokers too are keen to progress in this area.
For example, Claire Davies – HR director for Europe, Middle East and Africa at Gallagher, told Insurance Times that "social mobility is firmly on the agenda at Gallagher and is one of our inclusion and diversity priorities".
She continued: "We are proud of our culture at Gallagher, which we believe is a key differentiator for us as an employer, and we recognise the importance of having employees from all different backgrounds working for us, bringing distinct perspectives and experiences.
"As an industry, we have moved in the right direction on social mobility, but there is more to be done to create a fully inclusive environment. At Gallagher, we have a social mobility working group, overseen by our executive team, which heads up our efforts in this space."
Industry needs 'to do more'
Someone who has experienced social mobility firsthand is Amy Brettell, managing director of Zurich Municipal. Growing up in Wolverhampton with parents who had no experience of corporate life, Brettell questioned whether elocution lessons she took to cure a stammer aided her rise to the top.
"You would not be able to tell that I come from Wolverhampton from my accent," she said. "I often question whether I would [be] where I am today if I had a regional accent.
"The good thing is we are hearing more regional [accents] across the business, but [the] key issue for socioeconomic mobility is data."
Concurring with the consensus of other interviewees that a lack of data is hindering progress around social mobility initiatives, Brettell added: "We need to have conversations with our staff [around social mobility] – [even though] some still see the issue as a stigma and are reluctant to discuss it. "That is not the case with gender or race. You need [to] collect data from 60% of staff to have the ability to identify the pockets we need to address.
"We have new role models at Zurich and I think if we are to tackle the issue, we need to work as individual companies to put in place initiatives which allow social mobility - but we also need to learn from each other in terms of what is successful.
"As an industry, we are starting to wake up to the fact that we need to do more."