'By definition, if you've created a scheme, you've created a unique selling point,' says group chief executive
Tough times economically are leading many commercial clients across the UK to be more demanding in terms of the service they receive from the businesses they work with - including brokers.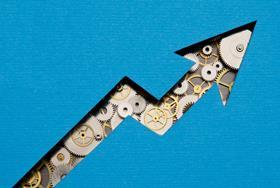 Brokers will be well aware of the importance of fostering productive relationships with commercial clients, but seeking to leverage these relationships further can provide opportunities to diversify their businesses, allowing them to better weather the economic downturn.
Delegates at Insurance Times' BrokerFest 2023 event last month (23 February 2023) heard that to better compete in the broker market, they would need to make the decision to emphasise either scale or specialty.
Huw Evans, partner at KPMG UK, explained: "If you are a business [that] knows what you are there for, know your products and clients, then it will be a lot easier to progress in this environment."
Although scale can be hard to achieve, one way to emphasise specialty as a broker is to leverage schemes.
Broker schemes represent one business avenue that allows brokers to highlight their advisory expertise and market know-how – and the benefits don't end there.
Delegated authority
Brokers schemes refer to a delegated underwriting arrangement between a broker and an insurer wherein the insurer will delegate certain aspects of the insurance process to partner brokers under pre-agreed terms.
This can be as simple as the insurer "delegating just the documentation, production and fulfilment" of an insurance product, explained Russell White, commercial distribution and trading director at schemes focused insurer Peach Pi.
He added: "More commonly, you delegate the pricing of the risk through a pre-agreed rating table as well."
Schemes can provide brokers with the flexibility to respond to clients' needs effectively and quickly, but brokers must provide insurer partners with an attractive proposition – typically, this includes access to a niche market.
White explained: "The essence of what a scheme is all about is that it's really important there's something special about it – that it's a bespoke offering for either a particular sector a homogenous group of customers."
Finding a niche
This is where broker expertise comes in. A schemes broker must have deep knowledge of a particular sector and be able to provide an innovative product that creates a solution to a coverage problem.
Peter Blanc, group chief executive of broker Aston Lark, explained: "By definition, if you've created a scheme, you've created a unique selling point – but it takes skill to actually uncover unmet needs.
"The best way of becoming a successful broker is to find industries that you have been interested in and then find out everything there is to know about them.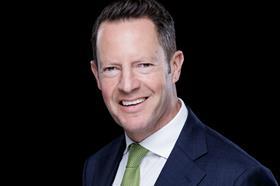 "The more you find out about a niche, that's when you find out what the gaps are in the normal insurance offerings."
Blanc gave the example of a long-standing car transport scheme created by Aston Lark – through engagement with this group of clients, the broker found that standard motor cover did not cover vehicles with keys left in the ignition.
This standard exclusion was a pain point for car transporters who needed keys left in transported vehicles at all times, so Aston Lark explained the problem to an underwriter and made it comfortable enough to create a scheme that did away with this exclusion.
"We had this gap in the market where people were buying policies that didn't actually completely meet their needs and left them exposed to potential risks that wouldn't be insured," added Blanc.
Schemes exist across a diverse range of sectors, each with their own specific insurance needs, providing an opportunity for brokers to demonstrate they can provide solutions to real problems.
Darwin Clayton, a schemes focused broker acquired by Jensten Group earlier this week (1 March 2023), has been in the business of schemes since the 1930s, when it began to provide tailored insurance products to chimney sweeps.
Since then, it has expanded its schemes provision to sectors such as cleaners, floorers and facilities managers, among others.
Its chief executive, Simon Henderson, told Insurance Times: "Historically, we have always been in the niche market – but some of these niches are quite big and serve thousands of clients.
"[Schemes are] specialty, they are niche – but this is a big market."
Proper service
The benefits for clients insured via schemes are numerous – they can work with expert brokers committed to their sector that have the capacity to identify and provide cover for problems that generalist brokers may not be aware of.
White explained: "As a customer, you get a proposition that has been designed specifically for you from a broker that has shown commitment to your particular sector, that has demonstrated they've got the knowledge to handle [this type of business] and knows the covers you need."
These clients also benefit from a deeper advisory relationship.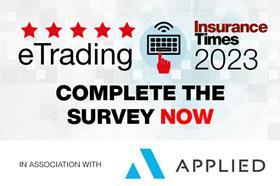 Gary Williamson, managing director of Kingsbridge Insurance Brokers, explained: "[As a schemes broker,] you're not just a guy that plays golf and takes money off someone once a year. You're someone that understands their business, understands their sector and their problems.
"Having people that are living and breathing a specific sector means you're far and away a better solution for that client."
Henderson echoed this point. He added: "Our brokers can talk to clients in [a] language they understand and over the years, [they] have evolved the product to match the needs of the client – and that [process] never ends."
Client confidence that their broker is properly serving their needs is also increased when competence and immersion in a sector is demonstrated.
Blanc explained: "If you [have] got a client with a generic offering, then you don't come across as being an expert in their field. Whereas if you go to a client and say 'here's a scheme that we've created, here are the unique selling points that meet your needs that nobody else is offering', then it's a far better pitch.
"It gives clients confidence."
Growing into a niche
While providing better service to clients is an advantage in and of itself, broker schemes also bring additional plus points for brokers that can properly utilise them.
"For us, schemes are a way of differentiating ourselves," said Blanc.
He added that growth in Aston Lark's schemes business across 2022 was 19%, compared to 11% growth across its non-schemes business.
"We put that down to the marketing effect – if you've got a unique selling point in a sector, then you will be more successful in marketing your products."
Henderson made the same point: "Schemes give you the ability to organically grow your business faster than you otherwise might."
Williamson explained that this organic growth potential comes from the ability to "build a very specific marketing and distribution plan" within a specific sector.
He added: "It's controllable income as long as you get the plan right. If you spot a need or a gap in coverage, that's where really good brokers will do very well in this market."
Organic growth can also be supported by working with partners, such as trade bodies, within specific sectors to build credibility and new clients.
Aston Lark, for example, has supported its film production company scheme with the creation of the Performance Short Film Competition in 2017 to deliver thought leadership in the sector. In another instance, the broker created a conference for the rail infrastructure industry to support its rail infrastructure scheme.
Higher commission can also be generated by schemes brokers since they tend to do more of the work in providing cover to clients.
White explained: "Quite often, brokers are able to earn more than standard commission on schemes because they're doing more work than they normally would – they're doing some of the fulfilment that an insurer would usually do in producing policy documents, ratings and all the rest of it."
Retention is also improved when customers feel looked after. White added: "Exclusive products designed for a customer makes it harder for other brokers to pinch customers off you – so that retention and loyalty is there."
Insurer appetite
While the advantages of extra flexibility and faster paced growth are undeniable, it is no easy feat to create a functioning scheme.
It takes time and real immersion in a sector to collate the necessary expertise and uncover an unmet need – and even then brokers must demonstrate value to an insurer to secure capacity.
Peach Pi, for example, will only consider a scheme if it presents "a really good story" and has "good data" that supports the idea that the proposed scheme "is worth an insurer's time investing in".
Henderson added: "You've got to have a solid, strategic business plan that says how you're going to enter a new market – it's got to be compelling not only for the broker, but for the underwriter to want to support it because it costs money to set up new facilities."
Steve Hedge, delegated director at RSA Insurance, added: "What is clear is that each scheme opportunity needs to be able to achieve sufficient scale to justify its existence.
"Insurers have a responsibility for oversight of the authority they have delegated, covering customer, underwriting and controls – and with oversight comes cost."
Insurers are also looking for long-term partners where schemes are concerned, with the assurance that brokers can develop additional products in the future.
Tony Fletcher, corporate business director at specialist insurer Ecclesiastical, explained: "Schemes are very much about partnership – we're not in it for any sort of short-term fix.
"We go into [schemes partnerships] with our eyes open to the fact that we will be in it for the long term."