Acting editor Yiannis Kotoulas discusses the benefits of further intra-sector collaboration and the challenges of realising them
Collaboration – and its power to solve problems when pursued effectively – is a topic that has cropped up again and again during my time at Insurance Times, but never more than in the last month or so.
But what do we mean by collaboration? Simply put, collaborating means working together to produce results.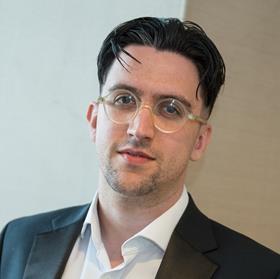 The insurance sector and the products that it pushes out to market comprise a value chain and ecosystem of different processes and services that work together to mitigate risk and indemnify consumers against the challenges they face – and thus couldn't function without some degree of collaboration.
Collaboration is evident within this process most obviously when brokers work alongside insurers and managing general agents (MGAs) to provide the most suitable insurance products to their customers – with brokers providing the deep knowledge of their customer and insurers bringing an educated understanding of risk to the table.
This is a simplistic splitting of the responsibilities of both broker and insurer – while designed to illustrate the value of collaboration, the example is one that is becoming increasingly outdated as brokers take on more responsibilities via schemes, delegated underwriting arrangements and improve their technology propositions.
In this modern marketplace, however, the power and necessity of collaboration is more relevant, not less.
Take the increasing relevance of MGAs, for example. As experts explain in our MGA-focused In Focus section this month, their sector expertise and technological prowess allows insurers, as capacity providers, to reach areas of the market they may not have been able to reach without this collaborative effort.
MGAs collaborate with brokers too – more and more they are providing brokers with additional options for risks that brokers want to place at competitive rates and with excellent service.
Eking out advantages
But collaboration in the UK general insurance (UKGI) sector runs deeper than business transactions.
Service is one area where this deeper collaboration must be called on, as brokers increasingly ask their underwriters for improvements. At the Biba conference in Manchester last month, the topic on the lips of almost every broker I spoke to was insurer service and how standards seemed to have slipped from these sector partners.
Thankfully, this same subject and the importance of rectifying the problem was also the primary topic I heard discussed by insurers, who were keen to support their partners.
And, evidencing the power of collaboration, these same insurers mentioned time and time again that it was via the collection of feedback and having honest conversations with their collaborators that relationships would improve.
Biba itself is another great example of another form of collaboration within the sector. Last month's Biba conference in Manchester saw the industry and its participants learn from eachother and strive towards the same goal – collaborating can take the form of sharing insights too.
And while working together to better serve customers and learn from each other is exceedingly valuable, perhaps the greatest impact of collaboration comes from when different companies come together to better tackle issues.
One example of this is Insurance Times' Fraud Charter event, sponsored by Carpenters Group, which you can read our report from here. As we have publicised many times, the threat of ghost broking to the insurance sector – both reputationally and financially – is massive.
At the recent Fraud Charter, and indeed at every iteration of the event, it was encouraging to see representatives from some of the industry's biggest players discuss how best to tackle this issue together, as an industry.
All of this – working together, learning from each other and coming together to face challenges head on – is vital. While collaboration is, of course, limited by various anti-trust and competition laws, it seems to me that some of the best work UKGI has to offer comes from collaboration. So, it seems to me that there is room for quite a lot more collaboration.
The sector should put its heads together, knuckle down in a group and figure out how it can work together even more effectively. Now, isn't there a word for all of that?