If you didn't quite make the top spot this year, here's a few tips to winning big in 2013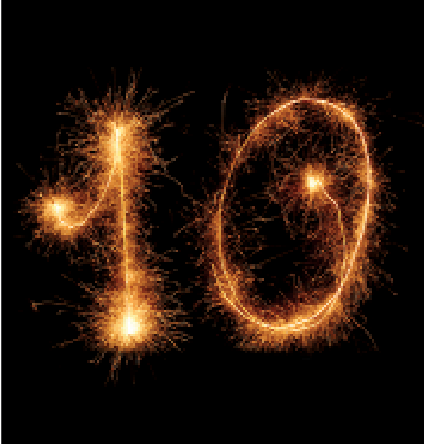 1 Make a difference beyond your firm
To win an outstanding individual award, running a great business is paramount, but the Insurance Times judges also assess the entrants' values, influence and control.
They give points for issues outside of the entrants' company, such as representing the insurance industry with government and the legislature. Working with charities may also help individuals get ahead in these award categories.
2 Share ideas with the whole team
Good ideas are no use unless they're shared with the rest of the team. Lockyer's Jon Newall, winner of the Outstanding Broker
Individual of the Year for commercial lines, says: "We throw ideas around for how to make the business better. My door's always open, so employees can come to me and say 'hang on, I've got an idea'.
"Of course, I can veto it if I think it's stupid, but we're quite democratic, and last year we grew 42% through organic growth."
3 Build a team that is ambitious to improve
When judging awards for claims teams, the panel looks for a wide range of factors. These include a good team spirit and a continual striving for improvement by all team members. The winning teams will build their proposition around the customer, and will be able to prove that they provide a good customer experience, understand their needs and have the expert knowledge needed to give first-rate service.
4 Embrace technical innovation
Insurance-claims technology is developing fast, including fraud detection software and claims handling programmes. This has not gone unnoticed by the judges or Insurance Times, which set up the Claims Technology Initiative of the Year category to reward the best companies in the sector.
The judges agreed that technology would define the
future winners and losers in the claims area. Areas the judges looked at this year included the ability to deliver software on a global scale, and the capacity to bring together several disparate software systems.
5 Fight your clients' corner
Falling rates mean insurers are looking to save money on other areas, including claims. Claims teams should not hesitate to get into the odd tussle with insurers that are trying to repudiate.
This is where teams need to dig in, protect the client's position, get in-depth with drawing out the finer points in policy wordings, and have no qualms about occasionally re-educating an insurance company's claims handler.
6 Provide data to support your case
John Titlow of Knowlden Titlow, winner of Broker Customer Care Initiative of the Year, says
that nothing beats having
empirical evidence.
"When it comes to awards, it helps to have very specific data and management information. They like that because it's something they can hang their hat on, and our initiative had a particularly measurable outcome. While you might have done something very good, it may be rather subjective, and though you can see it's good for your customers, it can be difficult to prove that."
7 Engage with your customers
The judges credited claims teams that were prepared to engage with customers rather than passively dealing with their claims. The judges rated teams that took this idea to heart and went to visit their customers regularly, particularly those with multiple or difficult claims.
The judges acknowledged that this can be tough, especially with tight margins and increasing demands on staff time, but firms that do their absolute best in this regard cannot go far wrong.
8 Invest in training
Companies that are prepared to invest in training their staff are also likely to do well in the Claims Excellence Awards. Professional qualifications, such as those from the CII, are a benchmark of quality to the insurance industry and customers alike.
9 Submit a well-designed entry
Presentation is everything. When assessing a presentation for a Claims Excellence Award category, the judges rate those that are well designed, positive and with good visual aids.
Presentations that have clearly identified and explained what makes a company special will always grab the judges' attention.
10 Keep it brief
Each entrant was given a 10-minute slot to explain why they should win a category, but the judges noticed that many went over this allowance. It is best to be concise and put forward your case simply, rather than being over-enthusiastic and pushing for extra time.