Esure boss Vann confident that home, motor and Gocompare will continue to do well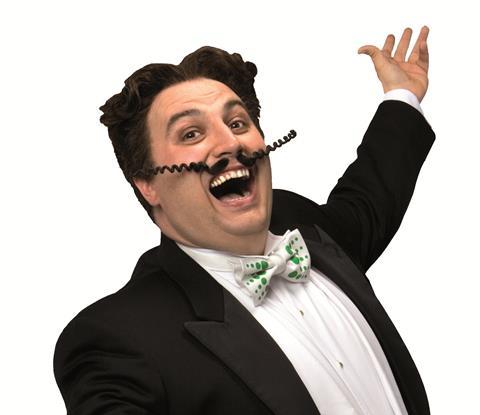 Esure boss Stuart Vann said today there was still huge potential to grow price comparison site Gocompare, as the aggregator was one of the standout performers at the half-year results.
Gocompare's revenue was up 22.3% to £72.9m and operating profit up 9% to £14.5m.
Vann said the aggregator was enjoying success with a diverse product set - including things such as mortgages and credit cards - while managing to continue to grow the core insurance part.
"TV awareness does mean we are seen as more than just a car, home insurance, and that is seen with the results," Vann said.
Vann said there was there was still 'huge headroom for growth' in those product sets, which were starting from a 'low base'.
Motor confidence
Meanwhile, Vann was sanguine about the motor book performance, stressing that the rate increases - which were outsripping claims inflation - would feed through in the next 12 months.
The Esure presentation showed new business prices up 17% when comparing June this year to June last year. Average premiums were 13% higher for the first half this year compared to the same period last year.
He also said he was pleased about the 18% premium growth, which showed customers wanted to join a firm with strong customer service credentials.
Asked about whether the market in general would continue to see increased rate increases, Vann believed the market had overplayed the benefits of the motor reforms and was now playing catch up on rates.
This, combined with the inflation on third party damage, meant it was conceivable that the market would continue to harden.
"We do not think the third party damage inflation we have seen has reached the top," he said.
Reserve release stability
Esure's motor book showed reserve releases diminishing by more than half. Vann pointed out that this was expected and from here on, mid-single reserve releases should be the norm.
Shore Capital analyst Eamonn Flanagan noted that Esure's home book faced stiff competition from a new Aviva digital product.
Vann brushed aside the suggestion that this was a threat, emphasising Esure's abilities more than matched its competitors in the personal lines space that it operates within.
Esure qualities included expertise in the direct market, ownership of an aggregator and a strong customer service - with motor retention at 77% and home at 81% - meaning the business was well-positioned.
On the 29% dividend cut, Vann said it was the right decision, meaning appropriate capital could be reinvested to ensure the business would remain strong.