Panellists prepare to discuss the pros and cons of consolidation on the broker market, exploring whether it is a 'natural culmination point' or a survival tool
By Editor Katie Scott
Broker consolidation has been one of the biggest hot potato talking points for the industry over the past couple of years now, with activity remaining unthwarted by the financial ramifications of the Covid-19 pandemic.
Figures published by professional services firm EY in January 2022 noted that the number of UK insurance deals rose from 45 in 2020 to 81 in 2021. It also found that the UK financial services industry recorded the highest volume of M&A deals in five years at the end of 2021 with 252 deals, compared to 134 in 2020.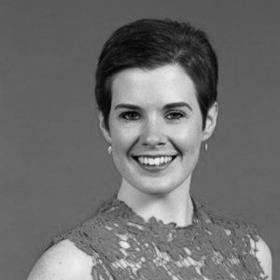 Similarly, law firm Clyde and Co reported in February 2022 that there were 418 completed acquisitions worldwide in the insurance sector in 2021, versus 407 in 2020.
That same month, advisory business Imas revealed that 2021 had the highest number of UK insurance distribution M&A transactions ever recorded, with 145 deals adding up to more than £6bn.
There's already been plenty of sector-wide debate around the drivers of consolidation and M&A activity. This includes strategic decision-making to build operational efficiencies, tap up new resources and capabilities and invest in diversification and new distribution.
Let's also not forget the increasingly ravenous appetite of private equity firms, many of which view resilient broking businesses as golden ticket investments that can weather a multitude of storms – or black swan events.
Regulation is a motivation for consolidation too, with smaller firms looking to take advantage of the in-house compliance teams of larger brokers, to remove some of the administrative burden.
But is broker consolidation overall a positive development for the broking market, or detrimental? How will past consolidation activity impact the future of the broker market moving forward and what are the nuanced differences between consolidation and M&A? How will broker consolidation develop and evolve during the rest of 2022 and into 2023?
These are some of the key questions we plan to address at Insurance Times' London-based BrokerFest 2022 conference, featuring Insurance2025, on Thursday 16 June 2022.
I'll be leading a panel debate at 11am titled Consolidation in the broking industry: Are there any more players to be bought? I'll be joined by industry thought leaders Phil Bayles, chief commercial officer at Ardonagh Advisory, Mike Edgeley, group chief executive of The Clear Group, and Janthana Kaenprakhamroy, chief executive of MGA Tapoly – we'll be talking through the effects of broker consolidation and how it could shape the broking market of the future.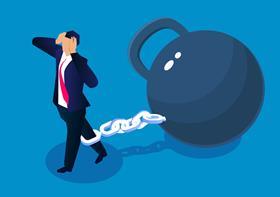 Pros and cons
Chatting to my panellists ahead of the event, 30 minutes suddenly seems a very short amount of time to really get to the bones of such a meaty topic.
Bayles, for example, highlighted that each firm will use its own selection of models when approaching M&A, which makes consolidation quite a personal journey dependent on the individual firms involved.
Furthermore, he emphasised that consolidation is not solely about the acquirer – a fact that can get lost amid the noise of rampant, successive deals. He told me that sellers will have their own wants and needs too, which potential buyers will need to cater to.
There's also the stance that consolidation is a "natural culmination point" for some businesses considering their succession planning, added Edgeley, and that this activity could spur on new market entrants rather than hamper them. He cited the uptick in personal line focused insurtechs as an example here.
For Kaenprakhamroy, meanwhile, consolidation is "all about surviving" – however she noted that marrying different firms' cultures can be a sticking point.
With a wonderfully opinionated and experienced panel, I'm very much looking forward to the discussion – I'm sure we'll all gain some insights from the debate. BrokerFest delegates will also be able to throw questions at the panellists, so start thinking now what consolidation-based queries you feel need addressing.
Having written on the different facets of broker consolidation for the past couple of years, I'm particularly pleased that Insurance Times is bringing the conversation to one room and considering the the ramifications of past activity on future market trends.