Lloyd's identifies Singapore as 'gateway of choice' in the Asia Pacific region
The Asia Pacific (Apac) region is a "very important partner" in Lloyd's of London's network of global relationships - the market intends to keep growing its connection with this territory, according to Bruce Carnegie-Brown, chairman of Lloyd's.
Speaking during his keynote address on the first day of the 17th Singapore International Reinsurance Conference (SIRC), held between the 15 and 18 November 2021, Carnegie-Brown told delegates: "Apac contributes roughly 11% of Lloyd's global premium - we wrote over £5bn of premium from the region last year and that is in the context of the global pandemic.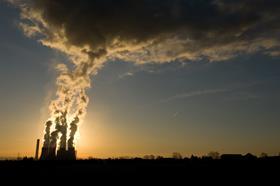 "That figure has been steadily growing over [a] number of years and [is] a testament both to the potential of the region and to Lloyd's commitment to being a part of it.
"The region is an undisputed growth engine of the non-life insurance market, with over half a trillion dollars of cover written last year. It has seen positive growth in all sectors of the insurance market.
"Rising standards of living promise to improve the penetration rates as people invest in insurance to protect the things they love and build their confidence in the future."
He said that Lloyd's was proud to be an investor, employer and partner in the region.
'Collaborating across borders'
During his presentation, Carnegie-Brown cited Lloyd's purpose - "sharing risk for a braver world". He said this ties the marketplace to the Apac region.
Breaking this ethos down, Carnegie-Brown explained that "sharing risk" helps to ensure equal and inclusive global growth, while "brave" refers to the mentality needed to tackle "the period in history we find ourselves in today", which includes emerging from the Covid-19 pandemic and the climate crisis.
This demands "new levels of courage and boldness to protect our future", he continued.
Lastly, "world" refers to Lloyd's global mindset.
Carnegie-Brown said: "Recent years have only proved how interconnected our world is, so we need to harness the strength and character of local economies while collaborating across borders and oceans to grow the global economy.
"This is why Lloyd's purpose of 'sharing risk for a braver world' is as powerful today as it was in 1688."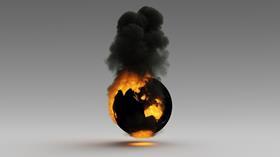 Carnegie-Brown added that Singapore has long been Lloyd's "gateway of choice" in the Apac region.
Referring to a speech at SIRC made on sustainability by Laurence Wong, minister of finance at the Monetary Authority of Singapore, Carnegie-Brown noted: "It's clear that Singapore's vision matches our own and we continue to look forward to working together to build that brighter future."
'Very real' climate threat
Another "double-sided coin", according to Carnegie-Brown, is the macro and micro implications of climate change.
He said global warming will have a direct impact on people's lives and disrupt local economies – most likely leading to the loss of lives and livelihoods.
It also "poses huge systemic risks that will ripple through our economy, from global supply chains, climate litigation, policy changes and shifts in consumer behaviour. We must anticipate all of these factors and put them into our plan", Carnegie-Brown added, especially as climate change poses a challenge to developed and developing countries alike.
During the 2021 United Nations Climate Change Conference - known as COP26 and held between the 31 October to 13 November 2021 in Glasgow - Lloyd's chief executive John Neal met with the prime minister of Fiji as part of the Prince of Wales' Sustainable Markets Initiative (SMI), which is chaired by Lloyd's.
Discussing this, Carnegie-Brown said: "Fiji has one of the smallest carbon footprints, yet stands to be the most effected by global warming.
"Salt water intrusion from rising sea levels is already causing over $50m (£37m) of damage a year to Fiji's most popular islands, equivalent to 4% of its gross direct profit (GDP). A storm in 2016 – the most severe in the country's history - inflicted damage equivalent to 30% of Fiji's GDP."
However, the impact of climate change has also been felt in advanced economies - Carnegie-Brown cited research published by investment management company BlackRock this month, which found that rising sea levels and extreme weather could hit 15 US cities with combined damages of $8trn.
"Millions of homes are unprotected," he said. "Flood insurance is typically only mandated in designated flood zones, yet almost half of flood damage in [the] US falls outside these zones. So, while global warming will hit developing countries hardest, it poses a very real threat to the developed world.
"The climate challenge therefore poses a series of multifaceted risks – it is present and prospective, moral and financial, macro and micro, near and far. The plan we make must therefore be multifaceted and fully integrated throughout our companies."
He stressed that anything less than a comprehensive, organisation-wide road map facilitating an urgent transition to net zero economies will fail to address the scale and the scope of the climate challenge.