Insurance Times' head of research Savan Shah speaks to David Hockey, head of SME commercial trading at Aviva, about the insurer's latest developments on its etrading platform
The Insurance Times Etrading Survey 2022 is open to UK brokers.
If you are a broker, please take part before Friday 18 March 2022 to help influence the future of etrading.
While the survey is open, Insurance Times will be speaking to insurers and software houses that are heavily involved in etrading, to discuss the industry developments made over the last year and what future developments might benefit brokers.
Here, Insurance Times catches up with Aviva's head of SME commercial trading, David Hockey.
How has Aviva's extranet platform developed over the last 12 months and what developments do you have planned for the year ahead?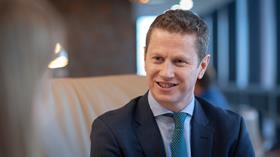 A key focus for Aviva has been developing our digital proposition to make it easier for brokers to place business online while bringing consistency to our Fast Trade extranet platform.
Using broker feedback and an understanding of evolving client needs to help shape our strategy, we've made a number of enhancements to our core products, including commercial combined, minifleet and property owners' insurance.
Testament to this approach of responding quickly to feedback is the adjustment Aviva made to its minifleet product to offer quotes referencing no claims discounts or claims ratings for two vehicle risks, giving brokers the flexibility they'd been asking for.
In addition, the launch of a new digital cyber product on Fast Trade as well as a refreshed management liability offering forms part of Aviva's commitment to invest in specialty lines. This focus will extend into 2022, with marine cargo cover and accident and health insurance also on the agenda.
Moving forward, we'll continue to refine and enhance our etrade proposition. Our goal is to provide solutions for brokers to place and manage more business online, stretching the limits of what digital trading can offer.
Within this year's survey, brokers are rating insurer extranets on aspects such as usability and trading ease and the quality of support available. What has Aviva done to develop these areas?
We understand that while giving brokers the opportunity to self-serve and place business online is important, having someone there who can help you when you need it is equally important.
Aviva's chief distribution officer Gareth Hemming and director of mid-markets and specialty lines Dave Carey have already outlined Aviva's investment in capability, committing to achieve a 10% increase on an already 400-strong underwriting team. To help improve decision-making and speed of service, underwriters will also have greater authority and expertise.
In Aviva's digital arm, we'll continue to bolster the capability of our teams, ensuring brokers have access to the right expertise. To continue to support usability and trading ease, we're looking to ensure more seamless broker journeys between online and offline by aligning product wording and ensuring that we have the support and expertise available – especially for commercial combined insurance.
We're also looking to leverage data and automation to help brokers cross-sell and upsell more business – while tackling underinsurance – as well as looking to improve quote journeys.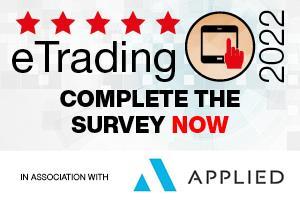 The 2022 Etrading Survey also aims to explore how brokers perceive the referrals process for more complex products. How has Aviva developed its etrade referrals process for complex products?
We've a clear focus on commercial combined insurance, to provide better outcomes for brokers and their clients.
We began realising this last year by delivering enhancements, such as expanding the trade list and increasing the sums insured limit to £10m.
In 2022, we'll be increasing our appetite and capability to allow brokers to place more complex business online.
To support referrals, we'll be making some operational changes to be able to respond quicker.
We want to see more presentations because we're confident we can win when we see them. We're bringing in expertise from across the business to bolster the capability of our digital centres. This started by filling roles in 2021 to ensure we were ready to deal with increased demand.
This approach, in combination with consistency between online and offline journeys, means brokers should be more confident in placing larger commercial combined cases online with Aviva.
How do you see the etrading arena developing over the next five years?
We recognise the need in the industry to continue to strive for efficiency of placement and we are taking this forward in everything we do.
The Covid-19 pandemic has had a lasting effect on how we work. Businesses are set up to support a hybrid working model and employees have adapted to a more balanced approach - with most planning to continue to work from home for at least part of their working week.
With the added acceleration of digital adoption, we're seeing more volume of business traded online, with increased demand for digital trading to evolve beyond 'easy to place'.
We always try to work with our brokers to make placing business with us easier. Our focus this year and beyond is to continue to stretch the boundaries of what digital trading can offer, allowing brokers to start and finish more business online, supported by expert underwriters who can help when that extra lens is required.