Markel UK's sales and marketing director Nic Brown explains how the insurer strives to use 'dynamic wordings' to improve policy clarity for brokers and end customers because 'maintaining clear and precise communications and documentation is a focus for Markel'
One service area being investigated in Insurance Times' Broker Service Survey this year is around the overall relationship management provided to brokers - what has been your approach to this over the last 12 months?
Providing a best in class service to our brokers across all touch points is a priority for Markel UK. Any growing pains from our rapid growth have been quickly addressed as we continue to place service at the heart of everything we do and invest to meet our high standards.
Investment includes the quality and number of people supporting brokers and adding resources to widen the way we can service our broker communities – both in region, virtually and through digital solutions.
Digital pathways can enhance the speed and efficiency of engagement. We have enhanced our etrading capabilities through our investment in Acturis and artificial intelligence (AI) - however, we will never force brokers down a digital route, choosing instead to provide a range of service options to suit brokers' needs.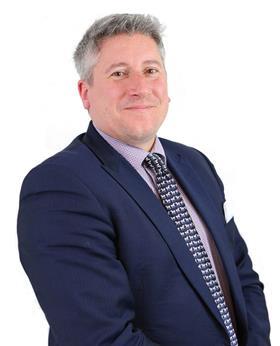 Brokers will always have fast access to our experienced underwriters - something that is hugely important.
For those looking to place more straightforward risks with minimal fuss, our etrade capability - supported by Markel's Broker Connect team - is rapidly evolving. Fast decisions on referrals and an automated new business submission process with a response time of less than four hours is freeing brokers' time to focus on other aspects of their business.
The Broker Service Survey is also exploring the overall underwriting experience provided to brokers. What has been your approach here over the last year?
Markel UK operates a long-term underwriting approach based on delivering value to the customer, not focused on short-term growth. This creates a sustainable market for brokers and clients and is a point that we lobbied hard on at industry events such as Biba and during discussion panels with the media.
We are always on when it comes to improving our underwriting - this makes it easier to do business with us.
Speed of response is also critical to us, meaning our sector expertise in areas such as care and tech is backed up by local decision-makers who are readily available. This facilitates quick and sensible decisions for complex risks - something that is of huge value to brokers.
Our products are complemented by a range of specific business support services, designed to enable UK SMEs to succeed, even when faced with the most difficult of environments.
Our expertise means we can insure complex businesses because our cover can flex as they grow, with expert tax and legal advice included as standard. It's this commitment that contributed to our five star success in the 2020/21 survey - something we are tremendously proud of.
This year's survey additionally looks at the overall claims experience provided to brokers. How do you aim to meet brokers' needs here?
Markel UK continues to be recognised as the most customer-focused, nimble and value-adding claims team in the UK market. Our UK claims team has won a host of industry awards — including at the Insurance Times Claims Excellence Awards — and achieved five stars in last year's Insurance Times' Broker Service Survey.
Our specialist wordings and total clarity on key industry issues means our team settles claims quickly and efficiently, meaning policyholders can continue running their businesses.
This was never more true than during the Covid-19 pandemic, when Markel built a dedicated childcare claims submission portal in just 22 days, reducing settlement times during the pandemic from weeks to a few days. Almost 1,500 childcare providers gained certainty for their business, with their customers continuing to receive the childcare services they so desperately needed at the time.
The team is directed to err on the side of the customer and pay claims even where the decision is not clear cut. This positive position is just another reason why Markel's claims team regularly performs well in the Insurance Times Broker Service Survey.
What about the overall quality of cover being provided to brokers? What is Markel UK's approach to this?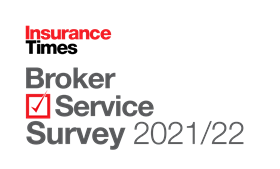 Click here to take part - all brokers that take part will receive an executive summary of the full report and will be entered into a prize draw to win £250 worth of John Lewis vouchers
As a specialist insurer, we focus on ensuring the cover for target sectors — such as care and technology — precisely meets the needs of Markel UK's clients. It's crucial that we deliver for customers when they need us.
During the Covid-19 pandemic, the industry's reputation suffered, but Markel's comprehensive cover and commitment to settling claims quickly were fully evident.
For example, Markel is well known in the care sector and our 10,000 care customers are covered by bespoke wordings that protect against sector-based risks, such as abuse, breach of professional duty and medical malpractice.
Cover is also underpinned by a dedicated risk management consultancy and in-house tax and legal helplines that provide access to professional advice and allow care practitioners to operate in a safe and compliant manner.
Having launched our tech proposition in 2019, we are continuing to widen the scope of the industries we serve where opportunities exist - we are looking to launch a specialist solution for the construction sector in 2022, for example.
Whilst we recognise policy terms and conditions are important, ensuring the claims teams approach every claim with a view to paying is also key for Markel. We don't see our T&Cs as a second chance to decline.
On that note, what about policy documentation? This is another topic area being explored in this year's survey. What is your approach to policy documentation?
Accuracy and transparency of policy documentation is one of the five service factors investigated by the Insurance Times Broker Service Survey - this is hugely important to brokers and customers.
We are very proud of our policy documentation. It is the one physical representation of what we are committing to for the client and we work hard to ensure these are comprehensive, easy to read and sell the benefits of being insured by Markel UK.
Our dynamic wordings mean that customers only see the insurance clauses relevant to them and not the full set of clauses applicable to that product, helping to add further clarity and avoid confusion.
We have re-written and re-purposed our terms and conditions in support of the customer journey we want to provide to clients and brokers alike. This includes investing in and improving our operational capability — specifically in relation to renewals and mid-term adjustments.
Maintaining clear and precise communications and documentation is a focus for Markel. We are extremely proud of our progress in this important area and are delighted to have had brokers award us five stars for this category in last year's Insurance Times Broker Service Survey.
Click here to take part - all brokers that take part will receive an executive summary of the full report and will be entered into a prize draw to win £250 worth of John Lewis vouchers