The former Uber boss, who joined Collective Benefits earlier this year, tells Insurance Times his plans for tackling the growing protection gap created by the emergence of the gig economy
During a four-year tenure at taxi and ridesharing giant Uber, Russell Corbould-Warren - the firm's former head of insurance for Europe, Middle East and Africa (EMEA) witnessed "first hand the life changing impact that providing insurance protections for independent workers can have" and played a pivotal role in tailoring cover for this demographic.
In April, Corbould-Warren left Uber to join insurtech startup Collective Benefits (Collective), to help reinvent insurance all over again as the company's chief underwriting officer and head of Europe.
He tells Insurance Times: "My longer-term ambitions are to build out Europe's leading digital insurance and benefits company for independent workers.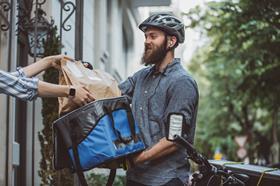 "Getting there will be an exciting time as we will build on ground-breaking work – both from my time at Uber and the existing Collective successes - and scale up to reach the whole on-demand economy and bring together a wide range of financial protections designed specifically for this sector's needs."
Collective, which launched last year, aims to tackle the growing protection gap created by the emergence of the gig economy.
It now provides insurance and benefits to more than 200,000 members across 18 countries and has partnered with some of the world's fastest-growing on-demand platforms in mobility and logistics, including Stuart, Gigable, Gophr, Laundryheap and Weezy.
The insurtech offers insurance products for self-employed workers, such as sickness, personal accident, bike and asset, as well as other employee benefits - for example, maternity or paternity pay for riders, drivers and couriers.
Power of insurance
At Collective, Corbould-Warren will be building on his work at Uber, scaling this to offer customisable products for the entire on-demand economy.
He says: "[Collective] shares a common passion to provide independent workers with an essential safety net of portable protections that enable them to thrive - we have the market-leading technology, people and products to deliver on that vision."
Speaking about why he made the move to Collective, Corbould-Warren continues: "At Uber, I saw first hand the life changing impact that providing insurance protections for independent workers can have, from drivers who had a baby being able to afford to spend time at home to bond with their child and support their spouse, to families who could pay their bills [when] severely sick because they received income payments for a month after an accident.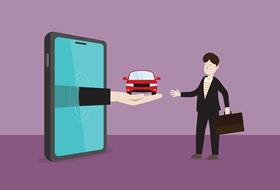 "I also experienced the power of what can be done when you have smart, passionate people who are customer obsessed and [you] empower them with the technology and freedom to build solutions that disrupt traditional industries and create new work models.
"I joined the exciting team here to lead insurance and the European expansion at Collective and take the incredible opportunity to build a modern insurance business, founded on digital experience, tailored [around] customers' data and focused on independent platform work."
For Corbould-Warren, the demand and opportunity for the gig economy is huge, especially with many people working from home during the Covid-19 pandemic lockdown and requesting delivery or courier services.
Plus, due to the "younger demographic of the modern workforce", the gig economy marketplace "is being accelerated further".
Pushing boundaries
Before joining Uber, Corbould-Warren worked in insurance for 17 years in a range of different roles.
At Allianz, he held several senior roles including business systems manager and SME underwriting manager.
He later joined Zurich as head of SME underwriting - he stayed with the insurer for six years in different roles, including head of technical underwriting, UK general insurance.
He has also worked at Generali's Europ Assistance as an underwriter in healthcare and leisure travel.
Speaking about his role at Uber, Corbould-Warren says: "I had the pleasure of leading and building the best insurance solutions that enabled Uber to operate in 42 EMEA countries, whilst transforming the insurance protections for the millions of drivers, passengers, couriers, freight partners and JUMP riders who 'Uber' each day."
JUMP is a dockless e-scooter and e-bike sharing system that operates in the UK, US, New Zealand, Canada, France, Germany, Portugal, Mexico and Australia. In May 2020, micromobility business Lime took over jump as part of an investment deal with Uber.
Corbould-Warren continues: "When I joined [Uber], there was only one EMEA employee in the insurance team and we built out an expert team across risk, claims and legal who could design and service insurance solutions at the cutting edge of new mobility, the gig economy and the future of work.
"With the depth of tech and data capabilities at Uber, we pushed the boundaries with insurance partners to enable innovative and usage-based insurance products, one-click in-app insurance sales, servicing and claims, with automated per mile payment collection."
Corbould-Warren's day-to-day work at Uber involved constantly solving new challenges as the firm expanded across markets, using insurance to relieve regulatory pressures and identifying new opportunities to build insurance partnerships.
He says a career highlight for him was when Uber launched its Partner Protection programme, which is a "first of its kind insurance" solution including sickness and maternity cover for drivers and couriers across EMEA - he adds that this set a new standard for protecting independent workers.
Collective was shortlisted in the Insurance Times Awards last year in two categories – MGA Initiative of the Year and Insurer Innovation of the Year.