The insurance sector is seeing signs that point towards 'a market in transition', says managing director
There are signs that the insurance market is undergoing a transition as insurers look to become more aggressive in their efforts to attract new business.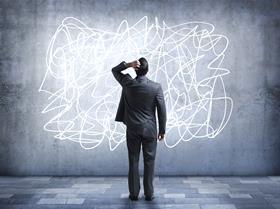 This was according to Simon Collings, managing director for national broking and placement at Gallagher, who spoke as over 8,000 delegates flocked to Manchester for the annual Biba conference this week (10-11 May 2023).
Collings says that the biggest issue for clients is where the market was situated in the pricing cycle – and adds there are signs that things may be about to change.
"The number one concern is where we are in the cycle," he explains. "The dynamic will drive so much of the behaviour for this year and beyond.
"It is difficult, but we are seeing some of the signs that, in the past, would point to a market in transition. We have not seen any huge amount of capacity come into the market, which is often needed for a softer market.
"But we are definitely seeing underwriters taking a disciplined approach to their held books and new business. Many are taking quite an aggressive stance on new business.
"We are witnessing more [long-term agreements ] being offered, which is a sure sign that insurers are looking to defend their held books."
Growth strategy
Collings continues: "Many of the insurers I have spoken to are looking to pursue a growth strategy. They have clear growth targets given that, apart from in personal lines, results have been strong in the past two to three years.
"The brokers will talk about a softening but the insurers will remind them that claims inflation is continuing to rise and pricing may not have reached a technical level."
He adds that the insurers may have business growth on their minds, but that they would need to balance this goal with shareholders' expectations of profit.
"When insurers are looking to growth it tends to have to be balanced with the need to deliver a return," he explains. "We are talking with the insurers to see which, at present, is the heavier – growth or profit.
"Once we understand their growth ambitions, we can adapt the way in which we work with the insurers."
He adds that the signs for a coming softening of the market are appearing, but there is still a degree of uncertainty as to when the cycle would take a clear turn.
"History tells us that insures will look to keep their held business and will start to compete more aggressively for new business. The fact we are seeing more LTAs is indicative of transition and at some stage the insurers will come to the brokers to say 'we do not want these clients to go to market – what can we do to ensure they do not'.
"That point may be at the end of the year, but it is more likely to be in early 2024."
On the grapevine
Collings says that one of the key discussions at Biba was around services levels from insurers. In a transitioning market, he says that consistency from insurers on the service they could provide to brokers would be vital.
He adds: "While there are stand out examples, and I am sure it is the same in the broking sector, generally standards are not great. There is a lack of communication, there are difficulties talking to someone on the phone and around claims."
The FCA's multi-occupancy buildings report and levelling up secretary Michael Gove's letter over commission levels was also a significant talking point at Biba, he adds.
"We, as brokers, are all digesting that," he says. "Biba has responded to Michael Gove to put forward the case for its members, but it has been a major topic of conversation."
While there have been a range of challenges facing the sector, underinsurance remains a key risk for all parts of the insurance value chain.
"We are seeing a high number of claims which are now being adjusted for underinsurance," Collings explains. "The ongoing rise in inflation is only compounding the issue.
"As an industry we want to make sure when a client makes a claim, they get back what they expect. But we are seeing longer repair and rebuilding times due to supply chain squeeze.
"It is a question of educating the clients as to the risks they face and the need to ensure that their sums insured and indemnity periods are adequate. It will be the case for some time."