The insurer allegedly owes £16.4m to cover the restaurant chain's pandemic-related losses
Allianz Insurance allegedly owes restaurant chain Various Eateries £16.4m for losses that the business ran up during the Covid-19 pandemic, as opposed to the £2.5m that the insurer has already paid out for the restaurateur's claim.
As reported in Law360, Various Eateries - which owns brands such as Coppa Club and Tavolino - based its claim on the Supreme Court's January 2021 ruling in the FCA's business interruption (BI) test case, which was brought against insurers that were refusing to pay BI claims during the pandemic.
Despite insurers arguing that non-damage BI policies were not intended to cover global pandemics, the restaurant business argued in its lawsuit that each lockdown and set of restrictions should be classed as separate claim events.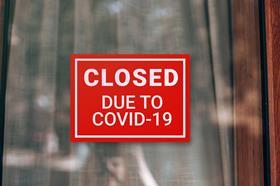 The chain also claimed that events arising from the pandemic fell into different categories within the policy that the business took out with Allianz - therefore, Various Eateries is now claiming losses under three clauses, including prevention of access, enforced closure and disease.
Overall, the company has asked the court for £15.8m in losses linked to a drop in turnover, £520,000 for increased working costs and £30,000 for preparing the claim.
In a joint statement, a spokesperson at Allianz said: "Various Eateries and Allianz can confirm that they are collaborating with one another to seek judicial determination over a number of issues affecting Various Eateries' business interruption claim for Covid-19-related losses under a Marsh resilience policy, which were left unresolved by the court following the test case."
The Marsh resilience policy was known in the FCA test case as RSA 4.
During the test case, the Supreme Court ruled that insurers are liable for business interruption losses in most cases, particularly when a policy offers cover for closure because of an outbreak of infectious disease.
According to the FCA, insurers have paid out £567m to BI customers in full claim settlements and £309m in interim payments in the period up to 5 July 2021.
Allianz is represented by DAC Beachcroft.