The hires will help develop innovation at the (re)insurer
Independent specialist insurer and reinsurer Apollo Syndicate Management (Apollo) has appointed Matt Newman in the newly created role of group chief strategy and innovation officer.
This is part of Apollo's long-term growth plan and Newman will act as the focal point for innovation across Apollo. He will focus on the execution of Apollo's growth, innovation and partnership initiatives.
Newman is Apollo's current head of casualty and active underwriter of Syndicate 1971; he will retain his existing role, but assume additional responsibilities as part of his new role from 8 April.
He will work closely with David Ibeson, Apollo's group chief executive; James Slaughter, the company's group chief underwriting officer, as well as the rest of the executive team.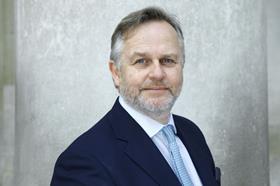 Ibeson said: "Strategic growth and innovation are already part of Apollo's DNA and crucial to Apollo's future profitability and sustainable growth.
"We are currently on track with a number of innovation and partnership development projects across all levels of the business.
"[Newman] has played a crucial role in leading on innovation within Apollo, exemplified by the ibott developments, and with his experience and understanding of the business, [he] will consolidate our key innovation programme and partnership initiatives in his new function.
"I'm very pleased to announce his appointment today."
This follows Apollo appointing a new chief underwriting officer last month and a new group chief operating officer in February.
Strategic growth
Newman said he was delighted to be able to lead Apollo's strategic growth initiatives and continue to foster its strong and innovative culture.
He added: "Our third-party capital structure gives us a unique and powerful platform to create new and strengthen existing, aligned partnerships.
"Our clients evolve and so do we. I look forward to working with the team and maintaining Apollo's position at the forefront of innovation and creativity in the global insurance market."
Apollo has also appointed Luke Sanders as its new head of strategic projects, reporting to Sally Peace, chief of staff.
Sanders will support the executive leadership team in raising capital to underpin underwriting growth and manage the group's ongoing strategic projects.
Most recently, Sanders was head of innovation at Neon Underwriting and head of risk and compliance at NCM Re (UK PCC) - he has led major transactions and advised on multiple capital raises and restructures.
He additionally held a series of senior roles at Ascot Underwriting between 2011 and 2016.
Ibeson said: "I would also like to welcome [Sanders] to Apollo. His expertise in both the Lloyd's and capital markets will provide fantastic support and insights to the team.
"I look forward to working closely with him and we will continue to build and consolidate business partnerships to fuel our underwriting development and future ambitions."