(Re)insurance business Apollo Syndicate Management partners with Compre for new deal
Legacy specialists Compre have announced the launch of its first Lloyd's syndicate as it looks to access the growing levels of London market run-off business.
The group has announced a strategic partnership with (re)insurer Apollo Syndicate Management - this will see the creation of Syndicate 1994, focused on Lloyd's legacy business.
It has already received approval from The Council of Lloyd's.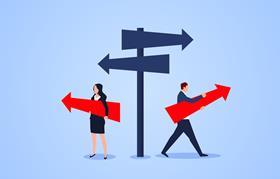 As part of the deal, Compre has agreed a reinsurance to close (RITC) agreement with Apollo for the liabilities within its Syndicate 1969, covering all prior years up to 2017. The deal will see Apollo transfer around $125m in reserves to Syndicate 1994.
Apollo will be the managing agency for the new syndicate, which will target mid-market portfolios within the growing Lloyd's legacy space. Mark Lawson, group actuarial director at Compre, will be the active underwriter and syndicate run-off manager, while maintaining his role as Compre group actuary.
Alternative options
With Lloyd's continuing its performance reviews and looking to rid the market of underperforming business, syndicates have been faced with having to underwrite business outside of Lloyd's or place the books into run-off.
With rates hardening, syndicates are also looking at redeploying capital into classes that will offer a better return; therefore, Compre believes there will be a rising demand for legacy deals.
David Ibeson, group chief executive at Apollo, said: "This strategic partnership complements Apollo's long-term ambitions, provides the market with an alternative legacy option supported by a great depth of experience and, through the Syndicate 1969 RITC transaction, allows us to better align our capital with market opportunities as the rating environment continues to improve. I look forward to a long and profitable partnership with the Compre team."
Will Bridger, chief executive at Compre Group, said the launch of the syndicate had delivered on a long-standing aim of the group to access this market.
"I am delighted to announce yet another milestone for Compre with the launch of our partnership with Apollo, our new Lloyd's syndicate 1994 and our first Lloyd's RITC transaction," he explained.
"This transaction fulfills a long-held ambition of Compre, which ideally positions us to undertake further transactions and participate in the Lloyd's legacy market."