NFU Mutual comes out on top of the car magazine's list of top motor insurers, with LV and AXA also featured
Consumer car magazine, Auto Express has unveiled its list of top motor insurers for 2018, and it is good news for NFU Mutual.
The insurer has won the survey for three years on the trot, now with a rating of 96%.
Auto Express labelled it's performance as "stellar" after it out-performed every other insurer in every category, except one.
The categories each insurer was tested against include:
Ease of purchase (web and phone)
Telephone experience when making a claim
Keeping a customer informed when making a claim
Speed to settle a claim
Friendliness and helpfulness during claim
Value for money
Overall satisfaction with claim process
In second was Police Mutual, which is available for those who wear the blue uniform to work, or their family members.
It scored 93% and 93% of people surveyed said they would renew their current policy with them.
LV= came third with a 90.8% rating and with 85% of customers saying they would new their policy. It was the company's ease of purchase which let the side down as
Subscrbiers read more
What rival insurers can learn from the outsanding NFU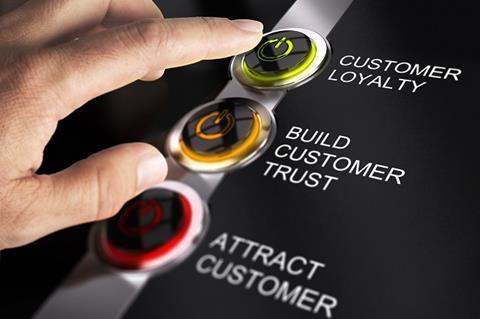 Managing director of LV= GI direct business, Heather Smith said: "We made some great leaps forward over the past year with regards to customer experience, so it's fantastic to see this recognised in our rise up the charts in the Auto Express survey.
"That said, we're not one to rest on our laurels and we hope that the recent roll-out of our new website will help boost our 'ease of purchase' score and get us to the top of the table."
Following closely behind LV= was Privilege, part of the Direct Line Group. It achieved a score of 89.7%, and 70% of people would renew their policy.
Steve Barrett, spokesperson at Privilege said: "We are really pleased with the feedback from our customers as part of this Auto Express survey and happy that this has put us in fourth place in their tables.
"While we always strive to please customers during all of their touchpoints with us, we're particularly pleased with the ease and value for money results as these are key to our values of 'proper insurance for less' and will take the rest of the feedback on board to see if we can make gains in next year's survey."
AXA was fifth with 89.2%, Sainsbury's was sixth with 89.1%.
RSA and Co-op also featured, achieving scores 86.8% and 86.1%, and ranking 21st and 25th respectively.
Claims speed
As well as this, the Driver Power survey that 42% of the claims were settled in less than a month, but 2% took longer than two years to settle.
The survey said: "Compared with last year, fewer drivers had their claim processed and settled in less than a month, while the time period that saw the biggest jump was between four and six months, up from 12 to 16 per cent.
"Worryingly, three per cent of drivers had to wait over a year for a settlement, with some waiting more than two years."