Motor insurance premiums remain 'fairly low by historical standards', says head of pricing
UK motorists are now paying an average of £554 for their annual car insurance premium, according to the latest Confused.com Car Insurance Price Index, released in association with Willis Towers Watson (WTW) today (21 July 2022).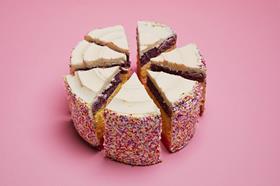 This represents a 6% increase (£32) over the last 12 months – with average car insurance premiums in Q2 2021 sitting at £522.
Motor insurance premiums have now also increased for the last three consecutive quarters.
WTW and Confused.com's index is based on price data compiled from over six million customer quotes per quarter.
Tim Rourke, WTW's UK head of pricing, product, claims and underwriting for property and casualty, said: "A combination of rising accident frequency after the pandemic lull and surging inflation sees upwards pressure on insurance prices coming from claims costs and repairs.
"These challenges are compounded by insurers also having to respond to the FCA's pricing reform – effective from January – which bans renewal prices [from] being higher than new business."
This new data follows a prediction of a fall in profit due to inflation by Direct Line Group earlier this week (18 July 2022).
Motor insurer Sabre Insurance also attributed its net loss ratio of 71.6% for H1 2022 to inflationary pressures in its half-year financial results released last week (15 July 2022).
Rourke added: "Motor insurance prices have yet to skyrocket – despite the cost pressures – and remain fairly low by historical standards.
"With premium rates well below the level needed to keep up with inflation – which is surging at its fastest pace in 40 years – insurers are bracing themselves for rising costs, such as more expensive repairs due to increasingly sophisticated vehicles and ongoing supply chain issues forcing longer repair times."
Regional differences
Average annual motor premiums differed significantly by region across the UK, according to WTW and Confused.com's findings – inner London posted average premiums of £882 for the last quarter - an increase of £74 since the equivalent period last year.
Motorists in the Scottish Borders region enjoyed the lowest average premiums in 2022's second quarter, with an average cost of just £366 a year. The south west of England was close behind as the second cheapest region, with average premiums of £373.
West central London remained the only area in the UK where average premiums exceeded the £1,000 mark last quarter, with annual prices sitting at £1,076.