The new hire will lead the claims function as it continues its digitisation and simplification journey
Insurer Aviva has appointed Axa Insurance's executive managing director of claims Waseem Malik as its new chief claims officer for UK and Ireland general insurance, effective from March 2022.
In this role, Malik will have full responsibility for the management of Aviva's end-to-end general insurance customer claims process. He will also continue the business' transformation of its claims function, which is centred around simplification and digitisation.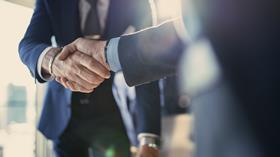 Malik will report to Adam Winslow, Aviva's chief executive of general insurance for the UK and Ireland.
Speaking on the new hire, Winslow said: "I am delighted that Waseem will be joining Aviva to bring his focus and expertise to our UK and Ireland general insurance claims business at a time when we are transforming how we work with our customers, both simplifying and digitising our operations.
"In motor alone, more than 65% of customers use our online capabilities to report their claim.
"Waseem's extensive experience in claims will help accelerate this digitisation, as well as keeping us firmly centred on the claims needs of our customers and brokers."
Advancing claims management
Malik has worked at Axa Insurance for the past 15 years, performing roles such as chief financial officer. He became the firm's executive managing director of claims in 2018.
Prior to his tenure at Axa, Malik worked at professional services company PricewaterhouseCoopers (PWC), specialising in financial services transactions.
He is also a fellow of the Institute of Chartered Accountants in England and Wales and a non-executive director for the Insurance Fraud Bureau and Thatcham Research.
Hugh Hessing will continue as Aviva's interim chief claims officer until Malik joins the firm, subject to regulatory approval.
Malik said: "I'm very excited to be joining Aviva and to be contributing to the ambitious plans for the business.
"I have heard great things about Aviva UK and Ireland general insurance claims. I am looking forward to leading the team at a time when there is so much opportunity to advance the way we manage claims with customers, enabling them to engage with us in the way they prefer and to provide a fast and efficient service."
Click here to take part - all brokers that take part will receive an executive summary of the full report and be entered into a prize draw to win £250 John Lewis vouchers