Aviva GI also ahead of cost-cutting targets, chief executive says
Aviva's chief executive for general insurance, Colm Holmes has told Insurance Times that the company aims to cut the number of personal lines products from 400 to 40.
"We don't need 400 products, so we've got [to] simplify the business," he said. "We'll take out huge amounts of unnecessary administration that's been created surrounding this, allow us to take out excessive numbers of applications, shut down a number of platforms.
"A lot of the expense save won't come at the expense of [the] front line. These are efficiency saves we're putting in place. It'll make our business a better business."
Aviva announced its efficiency drive during an investor presentation in June last year; this was also when the firm initially planned that GI would be managed separately from its life insurance arm in the UK.

Holmes told Insurance Times this month, however, that Aviva's GI division is "ahead of the targets that we set ourselves" in terms of cutting costs, although Holmes would not reveal year-end data.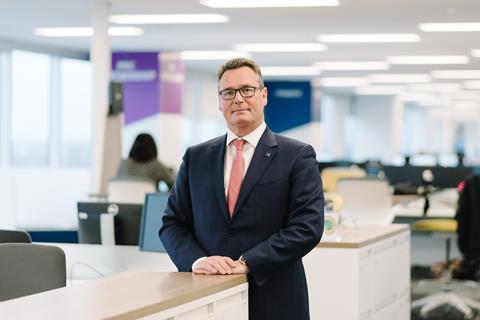 Colm Holmes
Cost cutting
Holmes added that a lot of expense has been reduced purely because of project resolutions, where new platforms, such as My Aviva, have been launched, or where internal IT projects have been completed. "There's natural reduction in expense that comes from that," he continued.
Furthermore, Aviva has eliminated its spend on consultants and reduced the amount it invests in its digital garage.
"I certainly have my own views on how GI will be run and I will implement them - I'm very determined around efficiency and ensuring that we minimise costs, we deliver transparent, simple products that customers understand and want and we deliver that at a very competitive price," Holmes said.
"Price is important, so we will be extremely financially disciplined around how we run our business. We will chase waste out of the system everywhere we see it. I'm not a fan of duplication. As I say to most of my people, if you're not working at the front line dealing with our brokers, our strategic partners or our customers, you're an expense. Your role is to support those people. I want all my people looking to the front of the business not looking to the management at the top. Our role is purely to support the front line and that's very much how we're structured, how we're organised and it's very clear."

Subscribers read more
Commercial property market needs to 'manage claims costs'