Insurance claims tainted with fraud amounted to more than £113m last year
Aviva's annual fraud figures, published today (2 June 2021), have highlighted that insurance claims tainted with fraud grew by 10% in 2020 as a result of organised gangs and chancers that were taking advantage of the Covid-19 pandemic.
The insurance company uncovered more than 12,000 instances of claims fraud in 2020, worth more than £113m.
This means that 19,000 cases were under investigation, amounting to 33 cases being looked at every day, or more than one claim an hour.
Fraudulent policy applications and ghost broking also grew by 34% last year, noted the insurer.
David Lovely, claims director of general insurance at Aviva, said: "The recessionary factors caused by Covid-19 have arguably created the biggest fraud threat to customers in a generation.
"Currently, government intervention is mitigating many of these financial impacts, but unfortunately, we expect to see significantly more fraud in the coming year.
"Policy fraud, such as ghost broking, is one area in particular where we believe we will see increases in attempted fraud, as people misrepresent policies to access cheaper premiums."
Ghost broking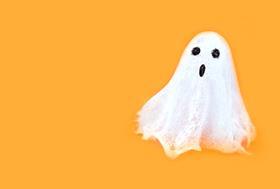 Aviva identified fraud in more than 29,000 motor insurance policy applications, up by 34% compared to the company's figures released last year.
Furthermore, ghost broking now represents around 20% of overall policy fraud – this is when an unauthorised person acts as an insurance intermediary to falsely take out motor insurance policies, often for a fee.
Ghost brokers typically target vulnerable customer groups, such as non-English speaking communities and young drivers who face higher premiums. They operate by exploiting their victims and leaving them with worthless policies.
This also increases the cost of motor premiums for honest customers.
Lovely continued: "As households and businesses come under increased financial stress, we expect to see more claims fraud, especially on home, small business and liability policies."
The proportion of home insurance claims that were rejected due to fraud grew by 26% in 2020, with the average value of a fraudulent household insurance claim sitting at £1,650.
The most commonly claimed items are mostly technology gadgets, such as mobile phones, televisions, jewellery, laptops and tablets.
Hard fraud growth
Lovely added that the "good news" is that while the industry can expect to see more fraud, Aviva expects it to be "more of the same types".
Despite a fall in motor traffic volumes throughout multiple lockdowns last year, fraud detected on motor injury claims grew by 20%.
Motor injury fraud, also known as hard fraud, puts the public's personal safety at risk through induced accidents, such as crash for cash. It also diverts public services, including the NHS and police.
More than three-quarters of motor insurance claims fraud detected by the company was committed by third parties and approximately 15% of motor claims were linked to organised crime activity.
Whiplash fraud continued to be the most detected type of insurance fraud, accounting for 60% of all claims.
Although typical methods of fraud remain high, Lovely continued: "[Aviva remains] vigilant for new types or methods of fraud and are continuing to invest in strengthening our fraud controls over the next two years, to protect genuine customers from the impact of fraud and to keep premiums low."