The strategic move is a 'significant milestone' for the group
Blenheim Underwriting has received final approval and the necessary permissions from the Prudential Regulation Authority (PRA), the FCA and Lloyd's to act as a managing agency in respect of Syndicate 5886.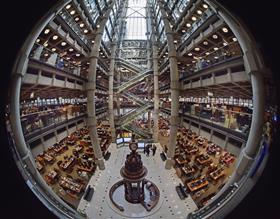 Blenheim manages Syndicate 5886, which commenced trading in 2017 as an independent Lloyd's syndicate, writing property treaty, direct property and contingency business.
The syndicate now has an increased underwriting capacity of £325m for 2021, in comparison to $317.5m (£228,887,337.50) in 2020.
The date of the transfer of management from Asta to Blenheim became effective on 6 August 2021, following Lloyd's 'approval in principle' in March 2020.
Peter Scales, chief executive of White Bear Capital and a director at Blenheim, said: "This is a significant milestone for the group that the team has worked hard to achieve.
"We would like to thank Asta for acting as our managing agent in the syndicate's formative years and we look forward to the future as an independent business."
Blenheim Underwriting is a wholly owned subsidiary of White Bear Capital Limited.