The industry thought leader has spent 44 years working in insurance
Ashwin Mistry, executive chairman and one of the founding members of Brokerbility and Brokerbility Holdings, is stepping down.
This is effective from 1 March 2022, when Mistry will instead assume the position of non-executive director on the operational board of intermediary business The Clear Group.
Mistry said: "After 44 years in the industry, it's time to move on. I look forward to my non-executive role with Clear. Now that I have handed over the reins, I'm looking forward to having the time to help move forward the debate on strategic issues the industry faces.
"I have always believed the insurance sector has undersold itself and its contribution to the economy - I hope to continue to help build the reputation of a truly great industry."
In September 2020, Mistry sold Brokerbility Holdings, which is the parent company of BHIB Insurance Brokers, Churchill Insurance Consultants, the Brokerbility Network, Brokertech and Brokerbility Information Gateway, to The Clear Group.
Force to be reckoned with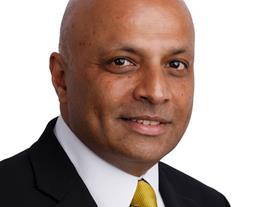 Mistry was a founder member of Brokerbility in 2006. He oversaw the growth of the network to reach £700m in gross written premium in 2016.
He spent 26 years at Brett and Randall Insurance Brokers from 1983, starting as a commercial insurance broker before moving up to director in 1985.
On 1 June 2015, Brett and Randall rebranded as Brokerbility Insurance Brokers, with Mistry becoming chairman.
Mistry's insurance journey began, however, back in 1978 as an inspector with Guardian Royal Exchange, which is now known as Axa.
He was also the president of the Chartered Insurance Institute in 2014 for slightly more than a year.
Ian Stutz, Brokerbility's chief executive, said: "Mistry has been integral in shaping the identity of Brokerbility since its formation in 2006 and we have become a force to be reckoned with in the industry, punching well above our weight.
"Mistry's achievement and legacy is seen in all aspects of the network - the way we do business, support our insurance partners and stand side by side with our clients."
Mike Edgeley, The Clear Group's chief executive, added: "We are delighted that the group will continue to benefit from Mistry's experience and insight in his role as non-executive director on the operational board of The Clear Group.
"At Clear, we share his passion for investing in talent and his encouragement of the insurance sector to take the lead in the issues of the future, from climate and health, to education and diversity."