The deal includes a 13-year partnership between the two organisations, to enable Co-op Insurance to expand its home and motor insurance footprint
Co-op has confirmed that it has sold its underwriting business to Markerstudy, TwinFocus and funds managed by Blackstone Credit for £185m.
The deal includes a new 13-year partnership agreement between Co-op and Markerstudy, which will enable Co-op Insurance – the general insurance arm of the Co-operative Group – to expand its home and motor insurance propositions in the UK.
Furthermore, Co-op Insurance aims to work with additional insurance partners moving forward, to create products and services to cater for its 4.6 million members' needs.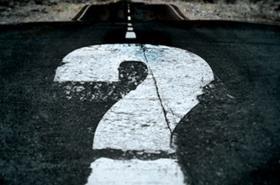 Speaking on the deal, Charles Offord, managing director of Co-op Insurance, said: "We're pleased that this sale has now completed and our 13-year partnership with Markerstudy, to create and sell compelling insurance products and services, can now commence.
"We've been in insurance for over 150 years and have ambitious plans to ensure we can significantly grow our insurance footprint and fulfil our promise to meet more of our 4.6 million members' insurance needs more of the time."
Kevin Spencer, group chief executive of Markerstudy, added that he is "delighted" that the sale has been completed.
He continued: "We are delighted that this sale has completed and today we start our partnership with Co-op Insurance.
"With over 1.8 million customers currently, we have the expertise and the capability to continue to meet the existing needs of Co-op's members and customers for the long term and to help develop a wider range of products."
The sale was initially announced in January 2019, with an initial expected completion date of Q2 2019.
This year, Co-op Insurance launched an over 50s life insurance product in conjunction with Royal London. The business also has plans to grow its footprint in the young driver market.