The Dental Law Partnership has campaigned for two decades to 'change the industry for the better'
A recent Court of Appeal decision could see major implications for dental negligence claims and professional liability insurance for dental practices.
The Hughes v Rattan judgment concerned NHS dental practices and brings them in line with all NHS hospitals by applying the same liability, meaning that victims of dental negligence who have previously been unable to file successful claims will now find it easier.
Hughes v Rattan found that dental practice owner and dental director of Dental Projection Limited Raj Rattan owed a non-delegable duty of care to a patient treated in the surgery by his associate dentist.
This case does not apply exclusively to private practices – the judgement highlights that surgeries treating both NHS and private patients have the same direct liability, whoever treats the patients.
The decision will encourage practice owners to obtain insurance cover for the negligence of their dental associates, leading to widespread changes in how dental insurance is procured.
Chris Dean, The Dental Law Partnership's managing director, said: "The decision of the Court of Appeal is a victory for patients and for common sense.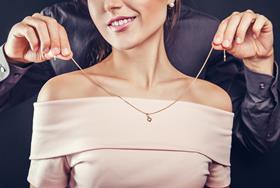 "For too long dental practice owners and their member-only discretionary indemnity schemes, as peddled by Dental Protection Limited and others, have ducked responsibility for damages relating to shoddy treatment in their clinics."
The Dental Law Partnership is now urging owners of dental practices to obtain the right level of contractual insurance to protect them from the risk of mistakes made by their associates.
It follows a near two-decade campaign by the Dental Law Partnership to end dental practices escaping liability by claiming that they were providing a "premises" for dentist to work in, meaning they had no liability if things went wrong.
Unfit for purpose
This legal loophole allowed practices to avoid any liability for negligent work carried out by dentists, as individual indemnity cover provided by the mutual societies is discretionary and can be withdrawn at any time.
The recent judgment stems from the decision of the Supreme Court in relation to the non-delegable duty of care in 2014.
However, the Hughes v Rattan decision in the Court of Appeal now establishes the legal precedent that the owner of an NHS dental practice is liable for the negligence of his or her associates.
The defendant is significant because Rattan leads Dental Protection Limited, the UK's largest dental defence organisation and a members-only organisation that controls a mutual fund administering discretionary indemnity cover for thousands of UK dental practice owners.
No hiding place
Dean added: "Dental Practice owners, such as Rattan, now have no hiding place from justice.
"We expect all dental practice owners to take out industry-standard insurance policies to cover their patients and to abandon the vagaries of 130-year-old discretionary indemnity cover which is unfit for purpose in 2022."
He stressed that practice owners having insurance against claims is crucial to help victims of dental negligence.
"Individual indemnity cover provided by the mutual societies is discretionary and can be withdrawn at any time. This makes a mockery of the whole system because it is usually the dentists who have caused the most egregious harm who have their cover withdrawn. At least going forward patients can be more confident their dental practice will have insurance if something goes wrong," Dean said.
Dean explained that the decision of the Court of Appeal, and the fact it cannot be appealed, reflects common sense and therefore he believes it will "change the industry for the better".
He added: "We've long been arguing that the current system fails patients. Too often NHS patients have suffered at the hands of negligent dentists and have been left unable to secure compensation to pay for corrective treatment, because the principals at the practice where the dentist worked were not considered liable.
"Until this judgment dental patients had more protection from slips and trips in the waiting area than when they were sat in the dentist's chair."