Law firm urges dental practices to obtain the right level of insurance as new judgment holds owner 'vicariously liable' for negligence as opposed to the dentists involved
A recent landmark judgment, Breakingbury v Croad, will have major implications for insurance in the dental profession moving forward, as practice owners now need to be insured for vicarious liability claims.
The judgment, approved last week by Cardiff County Court, saw a former NHS dental practice owner held "vicariously liable" for the negligence of associate dentists working at his practice - the judgment found that the practice owner had a non-delegable duty of care for NHS patients when regarding alleged mistreatment.
In Breakingbury v Croad, three dentists were allegedly responsible for negligent treatment relating to dental bridgework.
The patient's dental negligence claim is being handled by specialist solicitors The Dental Law Partnership (DLP).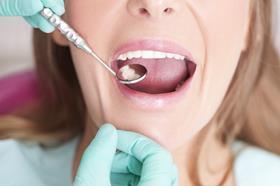 According to the law firm, two of the three dentists involved in the claim are no longer registered as dentists on the General Dental Council Register and are no longer residents in the UK.
Registration with statutory regulator the General Dental Council is mandatory for dentists to be able to practice in the UK.
There was also no evidence of indemnity cover for these dentists.
Managing director of The Dental Law Partnership Chris Dean said that the judgment "rightfully changes things" as prior to this specific case, when claims were made against NHS dental practice owners, they had been able to confidently defend claims by stating that dentists working at their practice were self-employed, independent contractors.
Therefore, if things went wrong for patients treated by dentists working at their practice, it had only been the individual dentists who were held responsible for the poor treatment and resultant claims.
According to DLP, this system has left many victims of dental negligence denied compensation, meaning they are subsequently unable to pay for corrective treatment - individual dentists are typically only covered by discretionary indemnity insurance that often will not pay out in these cases, or patients find that while the practice remains open, their specific dentist no longer works in the UK or has disappeared.
Breakingbury v Croad is the first case where the owner of an NHS practice has been held liable for the negligence of his associates.
Dean said: "If it were not for vicarious liability and the non-delegable duty of care, there would have been no reasonable prospect of success in the claim for our client, or of our client being awarded the funds to pay for corrective treatment.
"Her case would have been discontinued, not because it lacked merit, but because there was no route for her to seek justice against the treating dentists. This judgment rightfully changes things."
This judgment stems from the Court of Appeal extending the law relating to vicarious liability from 2013 onwards, as well as a decision from the Supreme Court for non-delegable duty of care in 2014.
In June last year, the British Dental Association (BDA) urged the FCA to consider the specific plight of dentists in its legal process and test case when assessing business interruption (BI) claims.
Victory for common sense
Dean added: "We've long been arguing that the system failed patients. Too often, NHS patients have suffered at the hands of poor dentists but have been left unable to secure compensation to pay for corrective treatment because the principals at the practice where the dentist worked were not considered liable.
"This judgment is a victory for common sense. Until this judgment, patients had more protection from slips and trips in the waiting area than when they were sat in the dentist's chair."
He said that the DLP urges owners of dental practices to obtain the right level of insurance to protect them from the risk of mistakes made by their associates.
"Practice owners having insurance against claims is crucial to help victims of dental negligence. Individual indemnity cover is often discretionary and can be withdrawn at any time," Dean explained.
"This makes a mockery of the whole system because it is usually the dentists who have caused the most egregious harm who have their cover withdrawn. At least going forward, patients can be more confident their dental practice will have insurance if something goes wrong."