The legal services firm will be supporting its members if they are named as a defendant
Legal services firm Dental Protection will be exploring additional steps to reduce the likelihood of non-delegable duty of care claims following the latest Hughes v Rattan Court of Appeal ruling.
The recent ruling found that dental practice owner and dental director of Dental Protection Limited Raj Rattan owed a non-delegable duty of care to a patient treated in his surgery by his associate dentist.
However, Dental Protection's deputy dental director and underwriting policy lead Yvonne Shaw responded by branding the ruling "disappointing", and added that Rattan had been successful in appealing the viacrious liability judgement.
She argued: "While the decision was based on findings of fact specific to this case, meaning the judgment does not set a precedent for all other vicarious liability claims, we hope it will benefit other practice owners in England and Wales in a similar position as Rattan."
Cases against dental practice owners would now need to focus more on proving that they owed patients a non-delegable duty of care, noted Shaw.
Dental Protection added that it would be issuing a further update as soon as possible on what additional steps could be taken to reduce the likelihood of a non-delegable duty of care claim being successful..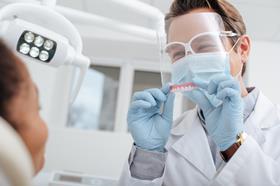 "In the meantime, however, eligible Dental Protection practice principal members can rest assured that they can request assistance with vicarious liability and non-delegable duty of care claims where they are named as the defendant," Shaw added.
It follows a similar negligence case, Breakingbury v Croad.
Duty of care
The Dental Law Partnership (DLP) represented Hughes in the recent case, having campaigned for nearly two decades to end dental practices escaping liability by claiming that they were providing a "premises" for dentist to work in, meaning they had no liability if things went wrong.
Last year, Dental Protection extended its benefits for eligible practice principal members to include additional protection against claims relating to treatment provided by self-employed, contracted dental practitioners.
This meant that eligible practice owners could request assistance with vicarious liability and non-delegable duty of care claims when named as the defendant.
Shaw continued: "Despite this enhanced protection, Rattan, supported by Dental Protection, decided to fight this case as a matter of principle.
"Hughes, represented by DLP, pursued a claim against Rattan under both vicarious liability and non-delegable duty of care, despite the fact that the treating dentists had been identified and were willing to respond to the claim. DLP and their client refused to engage with them and instead pursued Rattan as practice owner.
"Hughes had nothing to gain by refusing to engage with the treating dentists and pursuing Rattan personally."
DLP has pursued a number of similar claims against practice owners rather than the self-employed dentists who provided the treatment.
"In the majority of those cases, where a liability was established, the treating dentists are also willing to engage and the claimant could have received compensation much sooner.
"DLP refers to the Court of Appeal decision marking a 'victory for common sense', however this does not feel like a common-sense approach for the many patients like Hughes who could have received compensation by now," Shaw said.