Technology-enabled MGAs have the ability to innovate and be entrepreneurial in the wake of the coronavirus crisis says leading industry experts
Traditional capacity providers are looking to technology-enabled MGAs to stay on top of emerging product trends and to react quickly to customer demand as the Covid-19 pandemic changes the insurance landscape and consumer expectations moving forward.
Speaking at a webinar hosted by the Managing General Agents' Association (MGAA) and insurtech Aventus, titled The impact of Covid-19: considerations for recovery, Sam White, chief executive at Freedom Services Group, gave the example of hourly or weekly motor insurance, reflecting the fact that many drivers have not used their vehicles during the nationwide lockdown.
This, in turn, changes customers' risk profile and there is then the need to amend pricing quickly, with technology providing relevant data for rapid decision-making.
She said: "It's got to be on our radar. Society is saying 'hang on a sec, do I really want to be paying these insurances for things I can't use?' And if we are going to end up in a dynamic where it's a rolling Covid lockdown, then how do I provide products for my customers that are actually the products that they need and want and how does technology support that?"
Sara Ager, chief executive at GreenKite Associates, added that it is this train of thought that capacity providers expect from their MGA partners.
"They would be looking [at their MGAs] to just do that because they know they are too much of a clunky machine," she explained.
"If we were to take one positive away from Covid in the MGA sector, there is that opportunity for MGAs to remain entrepreneurial and less rigid in their approach, more flexible and able to switch from classes or adapt classes, which actually doesn't exist in the composite market.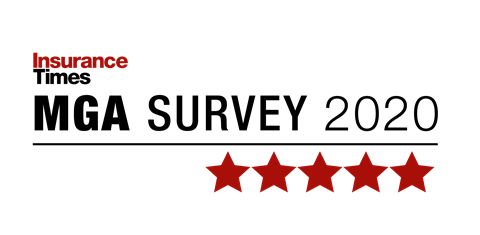 "It could be seen, if one is looking optimistically, that Covid-19 is opening up those new channels and potential new product offerings within MGAs.
"When you know your customer profile and what you customer needs in their distinct sector and market, that is an opportunity for the MGA space to have systems that support that quick change and the amendments and I think MGAs have always struggled with the competition within the composites, but the composites are going to struggle whereas the MGAs, with the right systems to support their infrastructure, actually can do those changes quite quickly."
Agility
The use of relevant technology is the key to being agile – here, the coronavirus crisis has forced the insurance sector's hand as firms had to implement home working and digital resources almost instantly in order to adhere to the government's guidance back in March.
"I have been suitably impressed by how agile the industry has performed," Ager said.
"Most companies, didn't matter how many employees they had, in a week or so, give or take, they had everyone working remotely. It might not be the best way of doing it, it might not be streamlined, but we've responded.
"We all too often as a sector chastise ourselves for being slow on progress, but we've been forced to be agile and we've actually been quite good at it.
"As a sector, what we need to make sure we do is we continue to be forward thinking and agile in our approach, so we keep redesigning our business models."
Peter Goodman, founder and chief executive at Aventus, added that implementing home working has been the "first step change" in showcasing what technology can deliver to the insurance industry.
He continued: "I think it's created the first step change in realising the power of technology without removing the personal part of it.
"Showing people that there's another way to work moving forward has been a massive realisation. Technology can actually add value, not detract personalisation."
Embracing technology
Using available technologies better was a key observation across all three panellists, especially as there are "a lot of disparate systems in the insurance industry", White added.
"You can't instantly get to the answer because you've got three or four different platforms. That's something that we really need to take a look at," she continued.
For Goodman, collaboration is vitally important as no one technology company can provide best-in-class solutions for all insurance problems – he endorses ecosystems rather than siloes and believes that centralised systems will be the next leap of faith for insurers.
Ager agreed: "[Collaboration] is key and pivotal here. Don't try and build an infrastructure internally. Make sure that you do go to providers that can build your architecture and make sure that they fit with the style of business and the size of your business as well because some technologies aren't built for the size of your business. Make sure you choose the right partner to work alongside."
Goodman further earmarked learning from the e-commerce sector in terms of how customers expect to be treated; this includes the use of omnichannel communications to make insurance purchases as easy as possible, to mitigate the fact that many consumers view it as a "begrudged" purchase.
White, on the other hand, advised webinar attendees who lack big investment funding for expensive technology installations to instead partner with young insurtechs to conduct pilots.
However, Ager warned not to jump on the band wagon and "digitalise for the sake of digitalising".
"The most important thing is to look at your process and your customer journey. Just adding on another system for the sake of it so you can go and say 'yes, we're digitalising' actually often brings greater risk to your process," she explained.
"Make sure that any technology and use of data fits in with your overall and overarching business strategy. It can be the differentiator of a business, but equally it can be the downfall of the business if it's done incorrectly."
This includes asking peers for reviews of what has worked for them, as it is not always beneficial to go with a solution that is brand new and, therefore, untested in the market.
For Ager, just placing all business operations online rather than having them remain offline is not digital transformation, and firms should in fact carefully consider what components they wish to have online.
Conversely, some digitalisation may not even feel that revolutionary – Agrer gives the example of a video call with a vulnerable customer.
The new normal?
In terms of the "new normal" following Covid-19, the panellists said that products suited to customer demand will need to be designed and brought to market quicker, diversity will be sought out by more firms and supported through home working, while business leaders will need to engage with their staff more.
Goodman, however, thinks a shift in focus is needed in order for the industry to progress.
He said: "I think the shift from policy centricity to customer centricity is the only way that this actually gets done. Too many companies for too long are just looking at the policies they're selling and not to the customers to whom they're selling.
"I think that shift from policy to customer will change the business in this new normal quite considerably."
Goodman added that technology can help identify new opportunities here, especially as first-party data is the USP of the insurance sector. Using this to understand existing customers is crucial in gaining new business.
He continued: "There's so much that can be done by asking your own customer bases what products they actually do need, rather than trying to wedge them into a hole. There should be layers to policies rather than one-size-fits-all, which I think has been the easy way to do stuff for far too long."