'Through this operation, we're sending a clear message that we will disrupt the efforts of insurance fraudsters,' says detective inspector
An ex-broker was among 10 people arrested during a two-week police operation clamping down on commercial insurance fraud.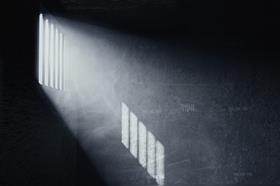 A statement released yesterday (14 November 2023) said that during the crackdown, officers targeted scammers making bogus claims on motor and business premises insurance, ghost brokers and employees making fraudulent claims on their corporate benefit plans.
In one case, a former insurance broker was charged with 39 counts of fraud by false representation and one count of money laundering.
The operation was executed by the City of London Police's Insurance Fraud Enforcement Department (Ifed) from 30 October to 10 November 2023.
Detective Inspector Simon Klust said: "Commercial insurance fraud is never simply taking money from a company that can afford it. People who set themselves up as commercial ghost brokers leave drivers who believe they have bought a legitimate insurance policy uninsured.
"People who make fake claims on their corporate insurance plan or commit crash for cash fraud using business vehicles push insurance premiums up for everyone else.
"Through this operation, we're sending a clear message that we will disrupt the efforts of insurance fraudsters."
Road operation
From 7 to 9 November, officers from Ifed also executed a roads-based operation in London that targeted the fraudulent use of commercial motor insurance policies.
Around 150 vehicles were stopped during the three-day period, with six people being arrested on suspicion of various offences.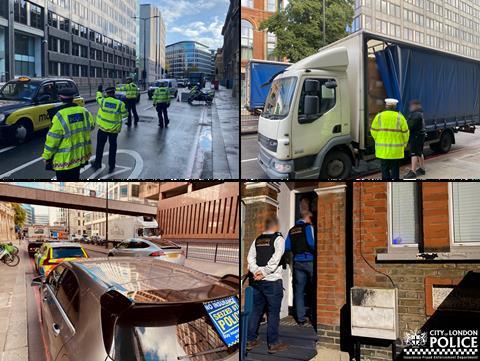 This includes drug-driving, taking a vehicle without consent and the possession of false identity documents with improper intention.
A total of 18 vehicles, which were driven without insurance, were also seized.
The roads-based operation was supported by the City of London Police's Roads Policing Unit, Insurance Fraud Bureau, Motor Insurers' Bureau, DVLA, DVSA, HMRC and insurers Axa, Allianz and Aviva.
Mark Allen, assistant director and head of fraud and financial crime at the ABI, said committing insurance fraud "is not the answer to raising money".
"It is a crime with far reaching consequences for the fraudster, including receiving a custodial sentence and difficulty in getting future insurance," he added.
"Neither is it a victimless crime, as ultimately it pushes up the cost of insurance for all honest customers. This is why we fully support initiatives like this to crack down on the cheats and protect honest insurance customers."

James is the deputy news editor at Insurance Times and joined the publication after several years working as a reporter.

His career began in 2019, when he joined a local north London newspaper after graduating from the University of Sheffield with a first-class honours degree in journalism.

Now working within the insurance sector, James has a particular focus on motor, M&A activity and financial reporting.
View full Profile