Ticker's founder and chief executive shares 'strong beliefs' with the new recruit about how a startup should grow in the insurtech sector
Motor insurance focused insurtech Ticker has hired Yannis Korgialos for its executive team, appointing him as its new chief operating officer.
Korgialos previously worked at Digital Partners, which is part of Munich Re, as its commercial director, where he oversaw the business' partnership with Ticker.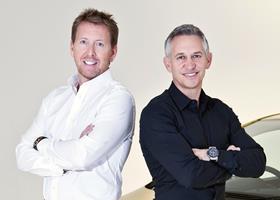 He will be working closely with Richard King, Ticker's founder and chief executive.
Korgialos is the second hire from Munich Re's Digital Partners after Ticker also recruited its chief executive Andrew Rear as a non-executive director to its board in April 2021.
Speaking about the new hire, King said: "From the early days of negotiating the partnership with Digital Partners, Korgialos and I gelled, with similarly strong beliefs on how to grow a startup in the insurtech market.
"He always impressed us with his skill and knowledge, so I couldn't be happier that he's chosen Ticker and become a key member of our exec team."
New phase
This appointment comes as the company enters a new phase of product development and accelerated volume growth - the firm has an over-arching ambition to be the UK's leading insurtech providing connected motor insurance.
Korgialos has witnessed first-hand the emerging trends in the insurtech market, after having worked with dozens of UK and US insurtechs.
"Since launch, I've been watching Ticker hit every milestone, while maintaining the highest care for customer experience. It's exciting and energising to be part of such a driven and ambitious team," Korgialos added.