'We have taken advantage of the opportunities in the property market this year,' says chief executive
Beazley increased its insurance written premium (IWP) by 9% in the nine months to September 2023 after seeing "exceptional" growth in its property risk division.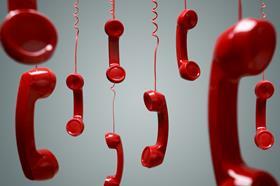 In a statement released today (7 November 2023), the insurer said it achieved an IWP of $4.33bn (£3.57m) in the nine months to 30 September 2023, up from $3.98bn (£3.29bn) during the same period in 2022.
Net IWPs also rose by 26% year-on-year from $2.8bn (£2.31bn) to $3.53bn (£2.92bn).
These rises came following growth in the insurer's cyber and property risk divisions, with revenues increasing by 4% and 63% year-on-year.
The firm highlighted that conditions in the property market had been "exceptional" so far in 2023.
"We have taken advantage of the opportunities in the property market this year, with our property risks division growing 63% as rates increased by 24%," Beazley chief executive Adrian Cox said.
"In the cyber risks division we continue to experience sustained, demand led growth."
Other divisions
While Beazley saw growth in its cyber and property risk divisions, it reported losses for its other three divisions.
It highlighted that its marine, aviation, political, accident, contingency and portfolio underwriting arm saw a 10% decrease in IWP to $754m (£623.1m) this year, compared to $835m (£690m) in 2022.
IWP secured in specialty risks also dropped by 2% to $1.40bn (£1,14bn) this year, while its digital division saw premiums decrease 6% year-on-year.
Cox said the insurance business was "cyclical and market conditions are evolving quickly" and in turn, the firm had excersised underwriting discipline.
"This means growth to date is less than we had planned at the start of the year," he added.
"However, our agile underwriting and the strength of our platform strategy means we have delivered profitable growth to date and our claims experience is better than anticipated."
Insurance Times has converted dollar amounts into pounds using an exchange rate of $1.21 = £1, which was correct as of 1 November 2023.
Brokers please take part in the 2023 Broker Service Survey here. How many stars do your insurer partners deserve?
By sharing your views, not only will you influence your insurer partner, but you will also be entered into a prize draw and receive an executive summary of the full report.

Isobel, a reporter at Insurance Times for over 2.5 years, covers environmental, sustainability and governance (ESG) content.

She was selected for the Women in Journalism Senior Mentoring Scheme in 2019 and, in 2022, went on to win the Highly Commended Award in the Most Promising Newcomer category at the British Insurance Brokers' Association (BIBA) Journalist and Media Awards.

At BIBA's 2023 awards, she was shortlisted for the Best Investigative Journalism category.
View full Profile