The regulator wishes to be prepared should the Supreme Court agree with the High Court's judgment
The FCA has launched a consultation on guidance to help brokers, insurers and policyholders determine the presence of Covid-19 within certain areas – this is to ensure that business interruption (BI) claims can be paid as promptly and fairly as possible should the Supreme Court side with the High Court's judgment.
As per the High Court's ruling, which was issued in September, some business interruption policies require the policyholder to prove the presence of coronavirus within a particular area around their premises.
The High Court clarified the types of evidence insureds can use for this, as well as suitable methodologies – this is outlined within the draft guidance, alongside links to further information.
The draft guidance also advises insurers on how this evidence should be assessed in order to handle claims fairly.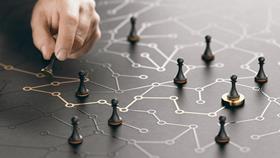 Fairness
The regulator's proposed guidance aims to ensure that the process for evidencing coronavirus for BI claims is as simple as possible for policyholders, so that claims payments can be received swiftly if the Supreme Court agrees with the High Court's decision that certain policies provide cover for Covid-19-related claims.
According to the FCA, "the High Court's judgment provided authoritative guidance for the interpretation of the circa 700 policy wordings identified as affected by the test case by circa 60 insurers.
"Twelve out of the 21 policy types tested were found to have the potential to provide cover in response to the pandemic, 9 were not."
Although the Supreme Court's ruling is not expected until the new year, the FCA believes that its draft guidance is unlikely to be affected.
It explained: "The declarations of the High Court relating to proving the presence of coronavirus and covered by this draft guidance are not under appeal and not expected to be affected by the judgment of the Supreme Court.
"By issuing this document, we are not pre-judging the outcome of the appeals to the Supreme Court. Should that outcome affect the draft guidance, we will amend it accordingly."
The consultation will run until 18 January 2021 and, if proceeded with, the guidance will be applicable until 31 December next year.
The draft guidance links to firms' obligations concerning the following:
The FCA Principles for Businesses (PRIN), in particular Principles 6 and 7.
The Insurance Conduct of Business sourcebook (ICOBS), in particular ICOBS 2.2.2R, ICOBS 2.5.-1R and ICOBS 8.1.
The Dispute Resolution: Complaints sourcebook (DISP), in particular DISP 1.4 and DISP 1.6.