However, it is reported that less than 10 pubs will be receiving this support
Irish insurer FBD is offering a partial premium refund to some of its publican customers as legal discussions around the interpretation of business interruption (BI) policies when applied to Covid-19-linked claims continues, reported The Irish Times.
Although FBD has denied that its BI policies cover pub owners for business interruption resulting from the pandemic, Irish Sunday newspaper The Business Post initially reported that some publicans have recently received letters from FBD, advising them of a potential refund of up to half their premium as a "goodwill gesture".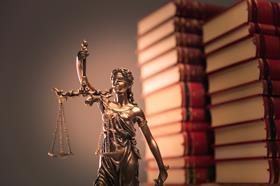 The Irish Times believes that the refunds occurred after FBD conducted an internal review of its BI cover. This found that in certain cases, publicans had been given information by the insurer that was interpreted as meaning they were covered for pandemics.
However, the refunds apply for "a very small number" of policyholders; The Irish Times understands that less than 10 pubs may benefit.
The letter from FBD to its customers is reported to not include any conditions of acceptance regarding the refund from FBD by affected businesses and it also does not preclude recipients from taking legal action against the insurer.
The Irish test cases set to determine BI issues is ongoing in the High Court.
In the UK, the insurance industry is awaiting an appeals decision from the Supreme Court after the High Court issued its judgment last September in the FCA's test case. The Supreme Court's verdict is expected early this year.