Segmenting and compartmentalising cover could present a solution, however
There are "fundamental gaps" in insurance cover for systemic risks, according to David Williams, non-executive director at Humn.ai.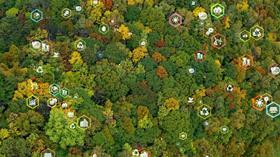 Speaking at a panel entitled The next systemic event in the insurance industry during Insurance Times' BrokerFest event last week (16 June 2022), Williams explained that it wasn't possible to measure risk around major potential events – such as an asteroid impact.
Because there is currently no way to measure this type of risk, he said there was equally no way to capture key metrics on which to base an insurance policy, to ensure that it remained solvent enough to actually deliver on its coverage promises.
Williams added: "Systemic risks generally aren't covered, but we've mainly been keeping quiet about it rather than telling people because we don't like to give our customers bad news."
George Beattie, head of incubation underwriting at Beazley, also took part in the panel discussion. He agreed with Williams' assessment and added that systemic risks were not generally covered by the insurance industry because they were not profitable.
He explained: "With true systemic risks, you'll have certain years where you will have a 0% loss ratio and certain other years where that ratio will reach the high hundreds.
"True systemic risks – ones that affect whole ecosystems indiscriminately and are therefore not nuanced to allow for insurers to choose components of opportunity – will remain uninsured because the ability to correlate profit against an opportunity is extremely hard."
Bite-sized progress
The solution to offering businesses some protection against systemic risks requires "taking a step into the unknown", added Beattie.
He said that when tackling the protection gap around systemic risks, "progress looks like taking digestible, bite-sized chunks of that protection gap over time and evolving it into something different".
Large systemic risks, such as climate change and associated decarbonisation efforts, for example, are "probably too difficult to codify into a single product".
However, Beattie explained: "With these risks, you can digest them into blocks of opportunity represented by a certain market, demographic, industry or certain specific issue relating to that overarching theme.
"You can build these solutions up over time and end up with something that looks like a patchwork quilt of relevance to the space.
"I know it's not ideal and that, on a simplistic basis, we'd like a single product that's relevant to everyone and does everything, but that's where we've been stuck for the last decade."